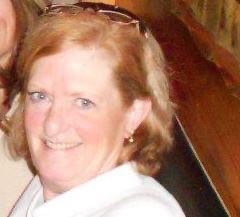 Collette M. Duba
Published March 28,2021
Obituary's Biography:
Collette Marie Duba, of Lindenhurst, Illinois passed away on Friday, March 26, 2021 at her home surrounded by her loving family. She was born October 5, 1957 to Noel and Nona Duba of Libertyville, Illinois.
Those who were lucky enough to know Collette often referred to her as an angel who walked on earth. Collette was known for the way she cared for people and animals. She always had a smile on her face and welcoming personality. In her free time, she enjoyed crafting (and collecting craft supplies), spending time with her daughter and grandchildren, and volunteering with the Animal Education and Rescue Organization. 
Collette is survived and loved by many family members including her daughters, Emilie Bloom and Kaitlyn (Michael) Gabriel; mother, Nona Duba; sisters, Adele Nagel and Renee (James Clancy) Duba; brother, Neil Duba; cousins; nieces; and nephews; and the lights of her life her grandchildren, Exavier, Eliana, Isaly, and Nayeli. Collette is preceded in death by her father Noel Duba.
A celebration of life will be scheduled at a later date. Arrangements were entrusted to Strang Funeral Chapel, 410 E. Belvidere Rd. Grayslake, IL 60030. For more information, please call 847-223-8122 or visit www.strangfuneral.org. In lieu of flowers, donations can be made to the family.