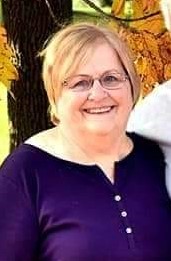 Carol Sue Kuffel
Published April 01,2023
Obituary's Biography:
With great sorrow we announce the passing of our kind, strong and caring mother, Carol Sue Kuffel. Carol passed away peacefully at the age of 81, on Wednesday, March 29th, 2023 in her Gurnee, Illinois home. She was surrounded by loving family.
Carol was born on January 24, 1942 in Chicago, Illinois. Throughout her life, Carol is remembered for her kindness and willingness to help and give to others. She was a loving mother, grandmother, great-grandmother, wife, sister, aunt, cousin, and friend. She enjoyed spending as much time as she could, with the people she loved. Carol would give anyone anything they wanted. If you liked a picture on her wall, she would tell you to take it! If you told her that her dinner looked delicious, she would ask you if you wanted it. Her heart was full of love and she spread her love where ever she went.
She was very proud of all her collections. Precious Moments, Disney Beanie Babies, regular Beanie Babies, McDonald's Happy Meal toys and American Girl Dolls, just to name a few. She kept everything and never threw anything away. Her or someone else would surely need something down the road, and she would have it for them!
Carol had many different activities she enjoyed during her life. Her and her husband Mike enjoyed boating, camping, traveling to various campgrounds around the Midwest, and visiting her sister in North Carolina every summer. They loved square dancing, playing cards with friends, bowling and the swimming pool. Carol loved to go to garage sales, go bumming around town, playing bingo, scrapbooking, going to craft shows, and the very most, shopping! She would shop all day if she could!
Her daughters and husband were her everything and her grandchildren were her everything else! So much time was spent together making wonderful memories. Wisconsin Dells trips, San Diego trips, Disney Trips, road trips, backyard bar-b-ques, and swimming in their pool and hot tub. Her and her brothers and sisters would also love getting together to have a good laugh. They were always having fun, playing jokes on each other, and doing crazy things! Her time recently was spent visiting with her children and grandchildren. All animals had her heart, and she loved her fur babies very much!
Carol lived a very full and wonderful life, and will be missed dearly.
She is survived by her three daughters, Debbie Davis, Donna Heraty (Craig), Sheri Teodoro (Dan), her six grandchildren, Rebe Arrieta (Miguel), who are expecting their second child, Brandy Heraty, Brooke Heraty, Craig Heraty Jr (Cj), Carson Teodoro, Elliana Teodoro, and her great-grandson, Julian Arrieta. She is also survived by her sisters and brothers, Elsie Lund, Edward Lund, Michael Espinosa (Cindy) and Juanita Espinosa, along with her many nieces and nephews. She is preceded in death by her husband, Michael Kuffel, mother, Helen Bubolz, and sister, Dorothy Jean Rausch (Charles).
A memorial visitation and service are scheduled for Friday, April 7, 2023 from 2:00pm until 4:30pm with the memorial service commencing at 4:30pm at Strang Funeral Chapel & Crematorium 410 E. Belvidere Rd. Grayslake, IL 60030. Interment will be held privately. For more information log onto www.strangfuneral.org or contact (847)223-8122.