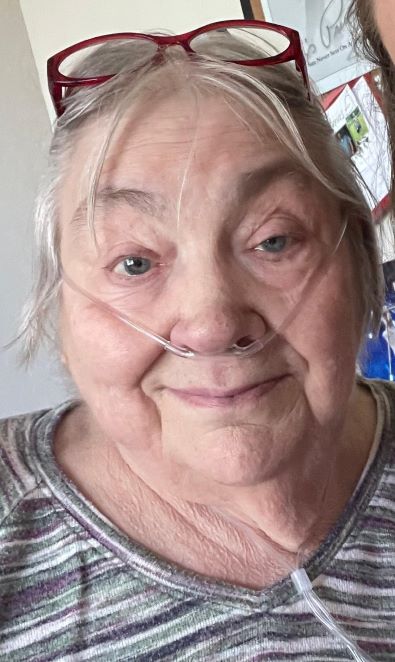 Carol J. Garrison
Published November 18,2022
Obituary's Biography:
Carol J. Garrison of Lake Bluff, IL passed away peacefully in the arms of her loving daughter at Lake Forest Hospital on November 15th, 2022 at the age of 83. She was born on May 23rd,1939 at Lake Forest Hospital to Sherman and Aileen (née Kangas) Shepherd.
She leaves behind two loving children Kelly (James) Hanrahan of Pleasant Prairie, WI and Richard Garrison of Decatur, AL. Carol has two grandchildren, John (Rachel) Thomas and Ashley (Chuck) Lennon both of Pleasant Prairie, WI. She was also a loving great grandma to three great grandchildren Zackary, Christopher and Jackson. As well as many extended family members of Alabama.
Carol was an avid coffee drinker and enjoyed cheering on the Cubs and Bears as well as watching old western movies. You could always find her watching her daily Judge Judy as well as watching her daily game shows, especially The Price is Right, Family Feud, Wheel of Fortune and Jeopardy. Anyone who was lucky to know Carol knew she was a HUGE Elvis Presley fan which you knew the moment you met her based on her collection of Elvis items. In Carol's younger years you could find her dancing the night away while listing to her favorite tunes as she called them. In her later years, she picked up the hobby of playing bingo. We always knew when she was done playing as she made sure to let us know how many bingo bucks she had won!
She always would end her night by listening to the news on her old-time clock radio as she went to bed. You could always count on her to tell you anything that she learned or was important that was currently happening in the morning time.
Carol was preceded in death by her parents Sherman and Aileen. As well as her three sisters Darlene Hoffman, Phyllis Crop and Sherleen Shepherd as well as two brothers David Shepherd and Robert Shepherd. Along with the loving father of her children Donald Garrison.
We would like to thank the ICU staff and doctors for the support we received from Lake Forest Hospital during her last days with us.
A visitation is being held at Strang Funeral Chapel, 410 E. Belvidere Road, Grayslake, IL 60030 on Tuesday, November 22, 2022 from 5:00pm until 6:00pm with her service starting at 6:00pm. Inurnment will be held at Highland Memorial Park, 33100 North Hunt Club Road, Libertyville, IL 60048 on November 23,2022 at 12:00pm.  For more information, please call (847) 223-8122 or visit www.StrangFuneral.org.
To view slideshow click here. https://www.tributeslides.com/tributes/show/YT6YNX55X4Z2QDY7