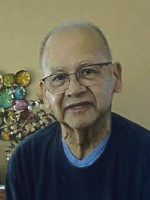 Anthony Rodriguez
Published June 30,2023
Obituary's Biography:
Anthony "Tony" Rodriguez, 76, a resident of Grayslake, Illinois, passed away in his home on June 29, 2023. He was born on August 27, 1946, in Chicago, Illinois.
Tony is survived by his loving wife of 55 years, Karen Rodriguez. He was a devoted father to his daughters Gina Arias (Gustavo) and Sheila Taylor (Sean). He adored 4 grandchildren Shyanne, Payton, Kylar and Christian. He was preceded in death by his mother Frances Ledesma and sister Julia Ledesma and his stepfather Ruben Rodriguez. He was an uncle to many nieces and a nephew.
Tony always worked very hard to provide and protect his family. He loved to fish, loved to take vacations with his wife and dance. He loved watching and cheering his grandchildren on in all of their sporting, band and academic endeavors. Tony was loved and will be missed by his wife, daughters, sons-in-law, and grandchildren.
A visitation will be held at Strang Funeral Chapel, 410 East Belvidere Road, Grayslake, IL 60030 on Wednesday July 5th from 4:00 pm until 8:00 pm. A Funeral Mass will be held on Thursday July 6th at Saint Gilbert Catholic Church 301 East Belvidere Road Grayslake, IL on Thursday July 6th at 11:00 am. Interment will follow after mass at Ascension Cemetery, 1920 Buckley Rd. Libertyville, IL.
In Lieu of flowers, Memorial Contributions may be made to the American Cancer Society.
To view slideshow click here: https://www.tributeslides.com/tributes/show/BZY3MQGMLSWW7C3P