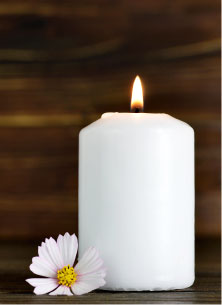 Crystal I. Govas
Published January 14,2023
Obituary's Biography:
Crystal I. Govas, age 86, a resident of Grayslake, passed away on January 8, 2023 at Highland Park Hospital. She was born on July 23, 1936 in Seattle, WA to Herbert and Mabel Anders. Crystal and her husband, William owned and operated The Country Squire in Grayslake for many decades.
Crystal is survived by her children, Gus Govas and Diane (Stephen) Reinhardt. She was preceded in death by her husband, William G. Govas; and granddaughter, Crystal Reinhardt.
A visitation and funeral service will be held at Saint Demetrius Greek Orthodox Church, 1400 O'Plaine Road, Libertyville on Monday, January 16, 2023 from 10:00am until 12:00pm with a funeral service commencing at 12:00pm. Interment will be held at New Gracanica Serbian Monastery Cemetery, 35240 W. Grant Ave, Third Lake, IL. For more information, please call (847) 223-8122 or www.StrangFuneral.org.