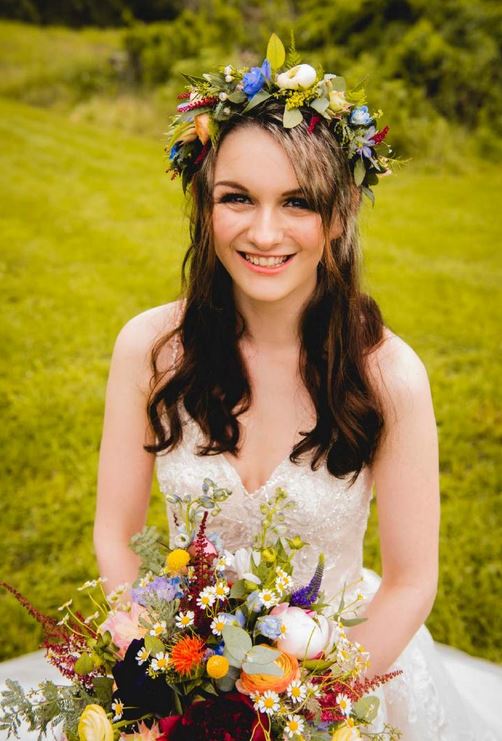 Dean Apple-Renee Starzec
Published January 16,2021
Obituary's Biography:
Dean Apple-Renee Starzec, 20, of Round Lake and formerly Grayslake, was born on June 19, 2000 and died peacefully in their home on Thursday January 7, 2021. Dean "Deanie" was known for their quick-wit, selfless nature, positive energy, infectious smile, amazing hugs, wisdom beyond their years, and compassion toward others. They made friends easily, had a keen eye for finding the person in the room who was most in need of a friend, and strived to make others happy. Dean was genuine and fought fiercely not only against cancer, but also to advocate for what was just. Dean loved acting, dancing, singing, nature, music, theatre, reading, interior design, and animals. They loved sunsets, sunrises, and spending time sitting around a bonfire connecting with family and friends. Dean played roles in several musicals and plays over the years and was most proud of their role as Elle Woods in Legally Blonde. Dean also played Penny in Hairspray and Sharpay in High School Musical to name a few. Dean loved musicals with other favorites including Falsettos, Be More Chill, Dear Evan Hansen, Hamilton, and various works from StarKid Productions.
In July of 2020, Dean married their soulmate and best friend of many years in the most authentic and beautiful wedding ceremony. Every person who attended the wedding felt the love Dean and their husband had for each other. This love and marriage added months to Dean's life and the young couple sought to make the most of each day. Dean spent their last months decorating and designing their place to "make it their home." Dean was incredibly proud and thankful for how their home and domestic life with their husband came together.
Dean is survived by husband, Reese Starzec; father, Chris Wyeth; mother, Ronni Wyeth; brother, Nick Wyeth; grandmother, Sharon Wyeth; parent in-laws, Jason and Lisa Starzec; sibling in-laws, Jennifer, Harrison, Tristan, Bryce, and Jolie Starzec; best friends, Kelly Yoder, Jackie Hilliard, Elijah Janssen-Weitz, Pete Sloan; and many other close family members and friends.
Those who choose to give a financial gift to honor Dean are asked to make a contribution in their name to the American Cancer Society, Make-a-Wish of Illinois, JourneyCare, Ronald McDonald House, Lurie Children's Foundation, or the Sarcoma Foundation of America. There will be no funeral or memorial service; however, Dean's life can be commemorated by planting a tree, helping a neighbor, sitting around a bonfire and sharing stories about Dean, or paying it forward to someone else in a meaningful way.