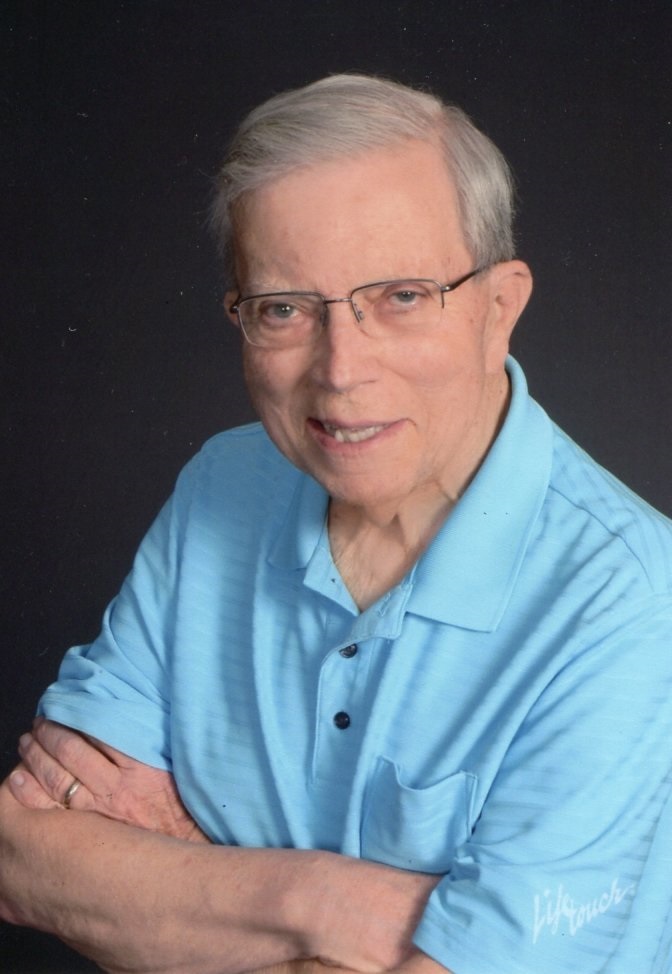 Thomas J. Meskel
Published January 14,2022
Obituary's Biography:
Tom Meskel (1940–2021)
Thomas J. Meskel, 81, a resident of Grayslake, IL, passed away December 29, 2021 at Northwestern Medicine Lake Forest Hospital, Lake Forest, IL, surrounded by family. He was born November 9, 1940 in Oelwein, IA to Patrick and Virginia Meskel (nee Hinsenbrock.) Tom attended Catholic elementary schools St. Peter's (Clermont, IA) and Holy Name (West Union, IA.) He grew up on the family farm, raised a prize-winning hog, and graduated valedictorian of his class at North High School (West Union, 1958.) He then attended Marquette University on a Naval ROTC scholarship, majoring in Mathematics with a minor in Naval Science. As Lieutenant in the US Navy, he sailed on various vessels with ports all over the world, including Philadelphia, PA, where he met his beloved wife, Mary Ellen Smith, of 56 years.
After his time in the Navy, Tom attended the University of Iowa to earn a M.A.T., and became a Math teacher and soon department head at Mason City High School (IA.) He was awarded a Presidential Award for Excellence in Mathematics Teaching in 1985. Tom concluded his career at District 219 Niles West High School (IL) as Director of Math & Science. In his retirement, he gave back to education through supervising student teachers, serving on two Grayslake area school boards, coaching Science Olympiad teams, and participating on the board of educational Foundation46, in which he was the first recipient of the Tom Meskel Commitment to Education Award in 2014.
Singing was a passion, he lent his talent to various singing groups like barbershop, church and community choirs, and the legendary 50's and 60's band – The Black Jaks. Tom also enjoyed gardening and minor home projects, attending festivals and the arts, as well as socializing in the community and South Creek subdivision. He will be remembered by his jovial and positive disposition, dedication to his faith and family, and the belief to leave the world a better place.
Tom is survived by his children, Tracie (Patrick Kilbane) Meskel of San Antonio, TX, Pat (Tricia) Meskel of Tustin, CA, and Nancy (Sean) Feely of Chicago, IL, his grandchildren Nick, Cassie, and Lily Meskel, Emmett, Seamus, and Nolan Feely, and his sister, Judy Meskel, of West Union, IA. He also leaves behind cherished cousins, siblings-in-law, nieces and nephew. He was preceded in death by his parents and infant sister, and most recently, wife Mary.

A visitation and memorial mass will be held on Saturday, February 5, 2022, 1:00pm to 2:00pm with the memorial mass commencing at 2:00pm at St. Mary of the Annunciation Catholic Church, 22333 Erhard Rd., Mundelein, IL, 60060.  All funeral arrangements are entrusted to Strang Funeral Chapel, Grayslake, IL.  In lieu of flowers, memorials may be made to: Wounded Warrior Project (www.woundedwarriorproject.org,) Foundation46  (P.O. Box 7261, Grayslake, IL 60030 – checks payable to CCSD 46 Education Foundation,) or Red Cloud Indian School (www.redcloudschool.org) Final interment of ashes will occur June 25, 2022 in the Meskel family plot at Mt. Calvary Cemetery in West Union, IA.