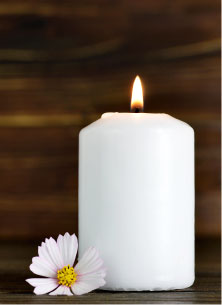 Terry Shields Jr.
Published April 05,2013
Obituary's Biography:
Terry L. Shields Jr. passed away suddenly at his home on Mar. 28, 2013.  He is survived by two sons Cody, age 13, and Anthony Shields, age 9; his father Terry L. Shields Sr., mother Theresa Yates; adoptive parents Jeff and Maria Jones; his grandmother Marie Sugaski; three sisters April Felver, Amanda Foster, and Jami (Edward) Webber; five nephews and two nieces; numerous aunts, uncles, cousins, and friends.  He was preceded in death by his grandfathers Joseph Shields and Harry Sugaski, his grandmother Josephine Quist, his sister Mysti Maggard, and his Uncle John and Aunt Doreen Quist.  Terry was loved by many and will be missed by all.  A memorial service will take place at Gages Lake, Sat. Apr. 6, 2013, commencing at dusk.  For information regarding the memorial service, please contact Jami at (734) 644-6140.  Arrangements were entrusted to STRANG FUNERAL CHAPEL & CREMATORIUM in Grayslake.  (847) 223-8122 or visit www.strangfuneral.org.