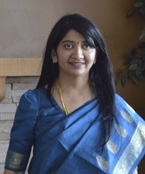 Sunitha Singh
Published November 25,2015
Obituary's Biography:
Surrounded by her loved ones, Sunitha Singh, age 42, passed away Tuesday, November 24, 2015 at her home in Gurnee. She was born on May 19, 1973 in Mysore, Karnataka, India to Krishna Singh and Yeshoda. Sunitha Singh was the type of person that could talk to anyone. She was well liked by all her colleagues. She would always keep everyone happy. She always says she had a good life because she had her family and friends—all this love around her. More than herself, she always strived to be there for those around her. She love to study and learn, and she had obtained her Masters in Business Administration and worked in a Healthcare company for years, putting her knowledge to good use. She loves to cook; her eldest daughter (as a child) used to say that she was the best cook in the whole wide world. She recently had a newfound love of writing; she wrote down her emotions and beautiful thoughts in her journal. She is one of the most selfless people. She worked hard for others; she strived to work for children and women in more impoverished places, keeping her India values and traditions despite her being far from her hometown. That's just the type of person she was. She is a great mother and wife. She would listen to anything you needed. She was always there for anybody; it's as if she is still here for anybody who needs her as well. She always put family first and lived by her true values her whole life. She is survived by her husband of 20 years, Satish, whom she married on December 4, 1995 in Bangalore, India and her two children, Saniya Singh, 7, and Sanjana Singh, age 19. Friends of family may visit on Saturday, November 28, 2015 from 10:30 a.m. until the time of the service at 12:30 p.m. at Strang Funeral Chapel & Crematorium, 410 East Belvidere Road, Grayslake, IL 60030. For information, please call 
847-223-8122
 or log on to
www.strangfuneral.org
.