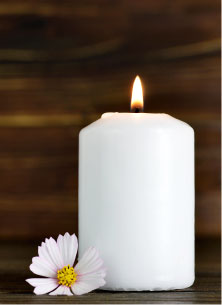 Steven T. Carrier
Published August 21,2013
Obituary's Biography:
Steven T. Carrier, PhD passed away on August 20, 2013 at Midwest Palliative and Hospice Care Center, Glenview Illinois.
He was born on November 8, 1938, in Havre, Montana, and graduated from Havre High School in 1957.  During high school he served in the United States Army Reserves.  Five days after graduating high school, he joined and served in the United States Marines for three years.  He then completed a four year apprenticeship receiving a Journeyman Electronics Mechanic Certificate from the Naval Weapons Center, China Lake, California.  During the Cuban Missile Crisis he volunteered in the United States Air Force Reserves for one year.
In 1967 he received a Bachelor's of Science in Applied Mathematics from California State Polytechnic University in San Luis Obispo, California.  In 1975 he received his Doctorate in Statistics from The Texas A&M University in College Station, Texas.
Steve's professional affiliations included the American Statistical Association and The Texas A&M University Statistical Association
Steve's fraternal memberships included Kappa Mu Epsilon, Phi Kappa Phi and Delta Phi Omega.
His career was spent in the Pharmaceutical Biostatistics and Drug Development Industry, retiring from Abbott Laboratories.
His hobby was designing and working with stained glass.  He enjoyed gardening, was a great cook and an avid book reader.  He was a loyal fan of the University of Parkside, Wisconsin girl's soccer team, a Chicago White Sox fan, a Chicago Bears fan, enjoyed spending winters in Arizona, and traveling. His greatest pleasure was spending time with both his immediate and extended family and he cared greatly for everyone in his life.  Above all, he cherished the time spent with the family and was always present at every milestone and important events in their lives.
Steve was preceded in death by his parents, Carol (Nelson) and Andrew Carrier.
Steve is survived by his spouse, Mary Ann, the love of his life, and they spent many wonderful years together.  Loving father of Brenda (Claudio) Gratton and Jennifer (Ellis) Ahrens.  Cherished stepfather of Troy (Leslie) Pencak and Dawn (Lee) Larson; caring brothers Rod (Sharon) and John (Terry) Carrier; grandchildren Taylor, Peyton, Elena and Paolo,  grandchildren by heart, Nathan, Adam and Rachael, step-grandchildren Samantha (Frank) Sammartino and Zach Klocek,  and many other relatives and friends.
A tribute to the memory of Steven T. Carrier will be held on Sun. Aug. 25, 2013 at Strang Funeral Chapel & Crematorium, 410 East Belvidere Road, Grayslake, IL 60030, with memorial visitation from 3 p.m. to 5 p.m., and the memorial service commencing at 5 p.m.  Inurnment will be private.
Memorial donations may be made to Midwest Palliative and Hospice Care Center, 2050 Claire Ct., Glenview, IL 60025.  For information, please call (847) 223-8122 or visit www.strangfuneral.org.