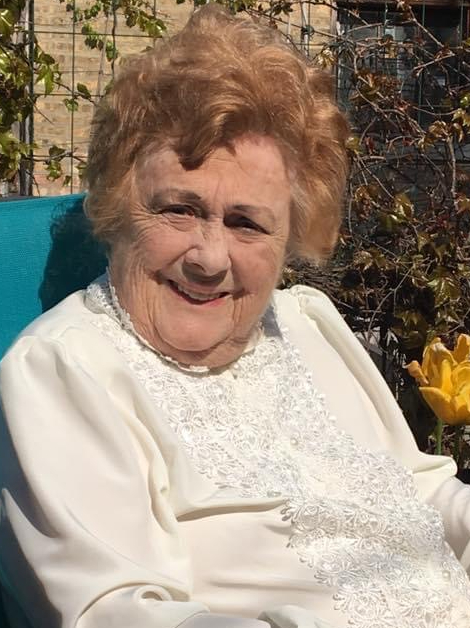 Sheila M. Finley
Published April 23,2023
Obituary's Biography:
Finley, Sheila M. age 91, passed away on April 22, 2023 surrounded by the love of her family. Sheila was raised in the St. Sabina parish in Chicago by her parents James and Mae Hogan, immigrants from County Clare, Ireland. A resident of Grayslake, IL for over 40 years, Sheila spent her final years living close to her children in Chicago. Sheila proudly worked for 6 years as a flight attendant for American Airlines. Associate member of ACT region 12 and the Chicago Kiwi Club and former 10 volunteer at Condell Hospital. Member of the class of 1945 St. Sabina grade school and Visitation High School, 1949.
Sheila was the beloved wife of the late John Finley, devoted mother of Michael Finley (Karrie), Mary Pat Finley, Christopher Finley (Aya), Sharon Finley (Dave), devoted grandmother of Mia, Emmie, Kathlyn, Annabel, Gwen, and the late Dylan, dear sister of Patricia Flynn (the late James), Michael Hogan (the late Madonna), and the late James Hogan.
Friends and family may visit on Saturday April 29th, 2023, at Strang Funeral Chapel, 410 East Belvidere Rd., Grayslake, IL from 10:00-12:00 pm. Chapel service at 12:00 pm.
Interment will be held immediately after at St. Mary of the Annunciation in Mundelein, IL.
In lieu of flowers, we ask that you donate to Catholic Charities https://www.catholiccharities.net/donate
Masses are appreciated
For more information, please call (847)223-8122 or visit www.StrangFuneral.org.
To view slideshow click here: https://www.tributeslides.com/tributes/show/M3NXLFTFHWM6P5JT