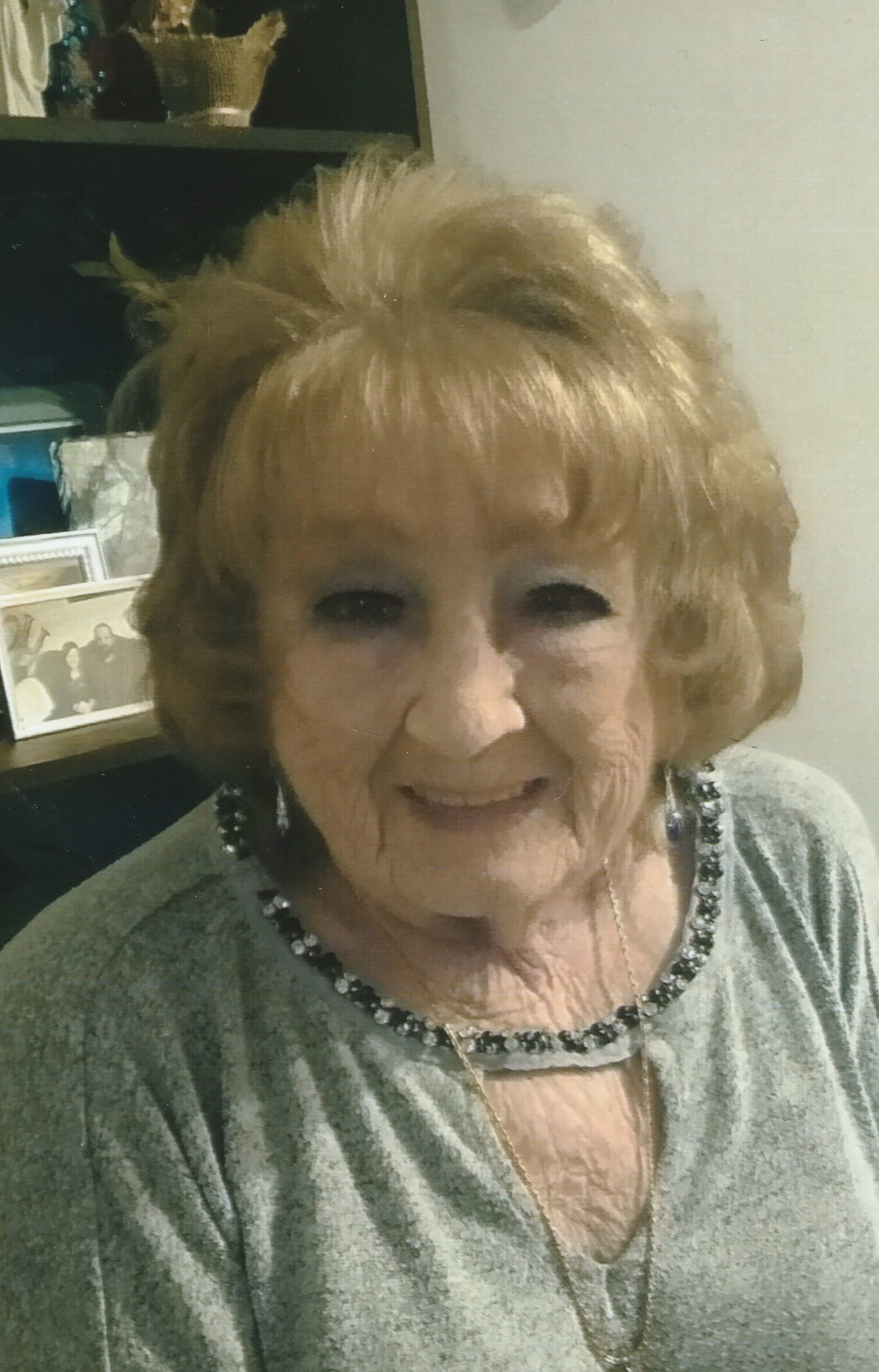 Rosalie C. Newberry
Published June 26,2023
Obituary's Biography:
Rosalie Creola Newberry was born Oct. 15, 1938, to her parents, George Henry Bryson & Agnes Bell Bryson. Rosalie passed away in her home on June 19th, 2023. She had 4 brothers: Bill, Bob, Dick and Ken & 4 sisters: Marie, Joan, Shirly, Shelba. She is survived by her husband Roy Newberry, 2 daughters: Lynn, and Patty (Bob), 7 grandchildren: Cheryl, Cherice, Matthew, Candice, Bobby, Jeff, and Lucy, 6 great-grandchildren: Destiny, Anakin, Asher, Ava, Julio, Joey and 2 great-great grandchildren: Ki and Ryan.
Rosalie showed so much love to all her children, grandchildren, and family. She made most of her grandchildren quilts when they were babies, loved to watch and babysit them and watch them grow up. She loved the precious little babies and liked to pinch their cheeks. She loved her family very much. They have so many wonderful memories. She loved Jesus and coming to her home church with all her friends she considered family. She loved to play the tambourine, which made her feel like part of the service. Rosalie was always happy to volunteer in activities, soup kitchen, and helping others. She was proud to attend the GG's and help with organizing the clothes, or whatever needed to be done, until she was no longer able to do so. As a mother she was a small fragile woman, but she was the strongest lady her children knew. She didn't always have the easiest life, but she would always push through hardships, putting family first. Even when she didn't always feel well, she would still find time and strength to travel and visit her family, send birthday cards, and talk on the phone. Rosalie was always pushing herself to learn and do more. She was always wanting to learn something new on her phone with Facebook, emails, and all the latest technology and she learned it well with the help of her family. Rosalie struggled with COPD, but she never gave up and she always pushed herself. She was diligent about her exercises and she would walk to the mailbox and back home which was a major accomplishment for her. She loved her friends, watching birds, planting her flowers, going to garage sales, fixing the house, making quilts, gardening, and going to the VFW. She loved her husband Roy and she felt he was a great husband to her. She helped him and he helped her. They loved and took care of each other. They truly showed what marriage was all about. She will be deeply missed by everyone.
She was a great example to all of us of Jesus' love and forgiveness. She was always willing to forgive others for anything. Her greatest desire in life was for others to know Jesus, and especially for everyone in her family to have a relationship with Jesus. As sad as it is for us to say goodbye for now, it's a great comfort to know that through Jesus, she is celebrating and rejoicing with her family in heave, and that we will get to see her and so many others who have gone home already.
We all love her and miss her very much.
A visitation and funeral service will be held at Strang Funeral Chapel, 410 E. Belvidere Road, Grayslake, IL 60030 on Tuesday, June 27, 2023, from 11:00am until 2:00pm with a funeral service commencing at 2:00pm.  Interment will be held at Highland Memorial Park in Libertyville.  In lieu of flowers, memorial contributions may be made to New Life Bible Way, 225 Country Road 241, Camaliel, AR 72357. For more information, please call (847)223-8122 or visit www.StrangFuneral.org. 
To view slideshow click here: https://www.tributeslides.com/tributes/show/3QM685D2K3HNXMBH