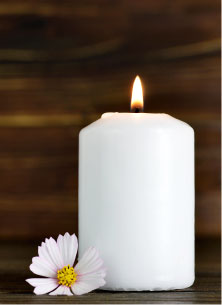 Ronald R. Harrelson
Published December 31,2021
Obituary's Biography:
Ronald R. Harrelson, age 55, passed away on December 27, 2021. He was born on October 21, 1966 in Belvidere, Illinois.
Ronald is survived by his wife, Trina, of 34 years whom he married on December 27, 1987 in Woodstock, IL; his parents, Donald Harrelson and Margaret Bentley of Marengo, IL; and his brother, Alan (Asia) Harrelson. He will always be remembered as a loving husband, and devoted friend.
A celebration of life will be held on Saturday, January 15, 2021 at 2:00pm at Ted and Pam Voss' home, 17108 High Bridge Road, Union, IL 60180.