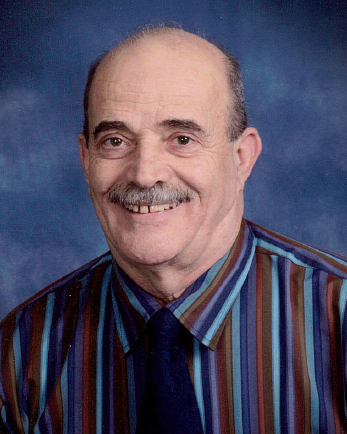 Roland W. Van Empel
Published November 10,2023
Obituary's Biography:
Roland W. Van Empel, age 72, a resident of Grayslake, IL, passed away at home, peacefully in his sleep with his beloved wife and family by his bedside on November 6, 2023. He is now together again with all of his loved ones who have gone before him. He was born on January 29, 1951 in the Netherlands to Joop and Eva Van Empel.
Roland worked at Carter Hoffmann for 40 years as a welder. He took pride in never being late to work, was always very punctual and dependable in anything he did. After retirement, Zofia, his wife, and Roland moved to Saddlebrook.
Roland and Zofia were married for 37 years and were each others best friend. He was a loving and committed husband. They enjoyed traveling abroad, dancing, gardening, music and cherished spending time with family and friends. Roland loved his wife and family very much. By being married to Zofia, his faith and spirituality became stronger and his daily prayers became an important part of his life.
Roland had many hobbies and interests that he enjoyed which included, artistic metal work, playing the drums, which he learned at a young age. Later in life he taught himself how to play the harmonica- his passion was music. He also enjoyed home improvement tasks, upholstering furniture and complex sewing jobs. He was very handy and could fix anything and everything. Roland loved being outdoors, working in the yard and took pride in his work. He loved animals, especially Eddie and Fluffy, his favorite cats. Daily, he enjoyed feeding squirrels and birds in his backyard. Roland was very creative and full of ideas, he was always busy doing something.
Roland impacted many people with his generous and caring personality. He was always helpful to everyone in need, especially his family, friends and neighbors, he kept his word and promises. He will be remembered as a hard to follow example of dedication, loyalty, selflessness, hard working husband, father and grandfather.
There is one more gift that Roland had, a beautiful smile and a loud, unique laugh- one of a kind. He loved to talk and laugh with his family, friends, and neighbors, and he had a great sense of humor. If you were in the vicinity of that laugh you couldn't help but chuckle or laugh right along with him. Your day just got better. He will be in our hearts forever and we will miss him dearly.
Roland is survived by his wife of 37 years, Zofia Van Empel, his children Jack (Sarah) Mider, Margaret (Patrick) Hollihan, his granddaughter Hannah (Sawyer) Schexnider, his brother Raymond Van Empel, and his nephews Ted Van Empel, Michael Binder, and Robert Binder. He was preceded in death by his parents, Joop and Eva Van Empel, his brother Theodoor Van Empel, and his sister Wilma Tackett. A visitation is scheduled for Monday, November 13, 2023 at Strang Funeral Chapel & Crematorium 410 E. Belvidere Rd. Grayslake, IL 60030 from 8:00 am until 9:30am. The funeral Mass will follow the visitation at St. Mary of the Annunciation Catholic Church, 22333 W. Erhart Rd. Mundelein, IL 60050 at 10:00am. The interment will follow the mass at St. Mary Cemetery next to the church. In lieu of flowers, donations may be made to St. Jude's Childrens Hospital. For more information contact (847)223-8122 or log onto www.strangfuneral.org