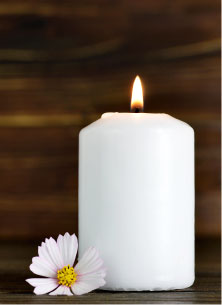 Robert M. Koch
Published April 30,2020
Obituary's Biography:
Robert Martin Koch, age 89, a resident of Grayslake passed away on April 29, 2020. Robert (Bob) was born October 21, 1930. His parents were Martin Koch and Pearl (Unison) Koch. He was the older brother to John Gerhardt Koch, deceased. He attended the University of Illinois at Navy Pier for 2 years and graduated from Augustana College in Rockford, IL with honors in 1952.
His first job was at Sears, Roebuck Co. as a salesman in Plumbing and Heating. He sold a furnace to John Enander who said Bob should be working for him. John became Bob's good friend and mentor, and Bob went on to become President of Standard Transformer Co. in Warren, Ohio.
Bob married his wife, Anita (Ernst) on Dec 6, 1952. They had 4 children, Susan (John) Shannon, Cathy (Delva) Hemker, Robert (Ernst) Koch, and Jeffrey (Jill) Koch. His son, Robert died at age 17 in 1977. He is survived by his grandchildren (Rebecka, Kendra, Catrina, Kyle, Justin, Jack) and his great-grandchildren (Aleasha and Marissa). Bob and Anita were married for 67 ½ years.
Upon Anita's retirement, Bob became a lifetime member of the Wally Byam Airstream Club. He was an active member of Joy! Lutheran Church where he was a member of the First Lighters, a men's Bible Study group, and Men in Motion, making beds for children who had none. Bob was their #1 varnish-man. He also was a member of the Joyful Vagabonds, a bible study group for men and women. He played bridge which began as a Joy! Bridge club but became a non-sectarian club with both members from other religions and churches. The First Lighters support a prison ministry called FIST (Former Inmates Striving Together). For 25 years, he was a volunteer at the Chicago Botanic Garden in Glenco, IL. He loved getting his hands dirty and seeing New Life springing from the earth.
His hobbies were boating, sailing, fishing, reading, and traveling in his Airstream. Bob and Anita travelled in all 50 states. He was a member of the Book Club at Carillon North Community, and a member of the Young Presidents Club in Ohio (men who become corporate presidents before the age of 40). Anita used to tell his bosses that Bob had the "smarts" and she was the charmer.
His friends are many; some are childhood friends who remain our golden friends to this day.
Bob died peacefully in his home of a sudden complication of diabetes. He is much loved by his friends and family who will miss him greatly.
A celebration of life will be held at a later date. In lieu of flowers, please make donations to Joy Lutheran Church, 749 S. Hunt Club Road, Gurnee, IL 60031 https://www.joylutheran.org/