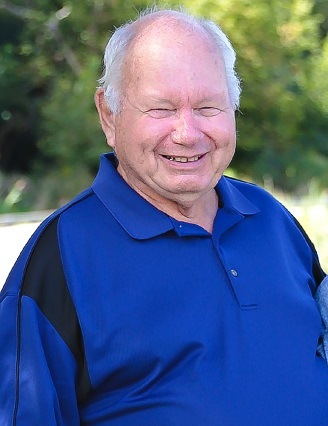 Richard J. Tasker Sr.
Published March 24,2019
Obituary's Biography:
Richard James Tasker, Sr., 77, of Round Lake Beach, passed away on Saturday, March 23, 2019 at his home from Acute Myeloid Leukemia.  Born November 19, 1941 in Douglas, Illinois to Ralph Berwyn and Bernita Rae (James) Tasker, he married his wife, of 51 years, Lois Christine Tasker, nee Thomas on June 3, 1967 in Wheaton, Maryland.  He was preceded in death by his parents; three brothers, Larry Tasker, William Tasker, and David Tasker; and three sisters, Linda Nelson, Susan Griffith, and Barbara Green. He is survived by his children Stephanie Tasker-Zell, Sandie (Dan) Page, and Richard (Amy) Tasker, Jr.; eleven grandchildren Tory Tasker, Trevor Zell, Jordan Jilly, Emma Page, Evan Page, Tucker Tasker, Haiden Tasker, Kamryn Tasker, Michael Zell, Ricky Zell, and James Zell; three brothers, Stephen Tasker of Bloomington, Jeffrey (Rosalyn) Tasker of Michigan, and Mike Tasker of Florida; four sisters, Eileen Tasker of North Carolina, Sarah (Daryl) Stalter of Heyworth, Judy Bowman of Minnesota, and Kathy (Ron) Lubinski of Arizona; and many nieces and nephews. Richard enlisted in the Army in 1961 where he was stationed throughout the US, Europe, and Asia until he retired in 1982.  After retirement, he continued to work on military bases in various positions including Military Police and Supply Sergeant. He loved racing stock cars at Wilmot, WI and could be found working on them in his spare time.  Even when he could no longer race them, he would go to Wilmot and watch the race.  He enjoyed volunteering with the Round Lake Beach Mobile Eye Department, watching NASCAR races on Sundays, traveling to Las Vegas, Indiana State Parks, Disney World, and taking Disney cruises.  Most of all, he enjoyed spending time with his family. Visitation will be Saturday, April 6, 2019 from 11 am – 2 pm with a funeral service immediately following at 2 pm at Strang Funeral Chapel & Crematorium, Ltd., 410 E. Belvidere Road, Grayslake, IL 60030. For more information, please call 847-223-8122 or visit www.strangfuneral.org.