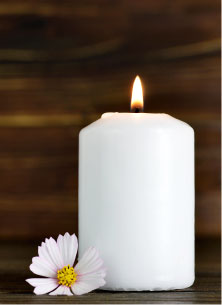 Ricardo Bernardo Quinto
Published July 23,2020
Obituary's Biography:
Ricardo Bernardo Quinto, age 72, passed away peacefully in Illinois at Condell Memorial Hospital surrounded by his family on Wednesday, July 15 2020. He was born on November 03,1947 in Manila Philippines, to Alejandro Quinto and Miguela Bernardo. Ricardo worked as a Telephone Cable Splicer/ Technician at Saudi Telecom, Saudi Arabia for 23 years. On August 14,1966 he married Consuelo Feliciano. Together they had four sons and five daughters.
Ricardo and Connie enjoyed spending time with family and friends. His interests and hobbies includes cooking, listening to music, shopping, playing cards, video chatting. Most of his favorite times were watching his grandchildren play, and eating out.
He is survived by his beloved wife Connie for 54 years; sons Anthony, Ricardo Jr (Sally,) Alejandro (Annalyn,) Edrick (Joan,); and daughters Mary Ann, Marivic (Rob,) Esthelyn (Arwin,) Marie Cris, Tricia (Golden) and 20 grandchildren; Charles Marwin, Ivan, Jay R, Michael Ryan, Tristan Kyle, Arkinne, Jhianne, Riley, Patrick John, Daniel Charles, Cedrick John, Nicole, Amber, Caitlin, Abigail, Isabella, Ashley, Allison, Alicia, Ava Grace and great grandchildren Isabella, Xyuan, and Samuel Liam.
A visitation will be held on Friday July 24, 4:00 – 8:00 pm at Strang Funeral Chapel & Crematorium, 410 East Belvidere Rd. Grayslake, Illinois.
Funeral service and mass is scheduled on July 25, 2020 Saturday 10am at St. Gilbert Church 301 East Belvidere Road Grayslake Illinois. Cremation will proceed privately at Strang Funeral Chapel and Crematorium.
"Children are the only form of immortality that we can be sure of."- Peter Ustinov