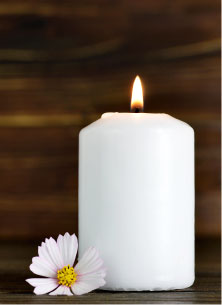 Pastor Andrew C. Noxon
Published August 31,2021
Obituary's Biography:
Pastor Andrew C. Noxon, 92, of Lindenhurst, passed away on Sunday, August 29, 2021 at Condell Hospital in Libertyville. He was born on February 4, 1929 in Chicago to Andrew Newell and Ella Mae Noxon. Andrew was a pastor in the Northern Illinois Conference of the United Methodist Church for 42 years. He served Rockford Zion, Bonfield-Grand Prairie Ashton, Orangeville-Afolkey, Grace Logan Square in Chicago and Calvary in Jefferson Park. During his early life Andrew had Polio at the age of seven, was very active in the Boy Scouts with Troop 763 and obtained the rank of Eagle Scout and with the sea Scout Ship Shamrock obtaining the rank of able-bodied seaman. He also was on the swimming team in High School and College. Andrew loved fishing, sitting on his deck in the sun looking at his lake. He went on annual trips to Door County, Wisc., loved attending craft shows and enjoyed the ducks, geese, rabbits, hummingbirds in his backyard. The past years, he loved going on his paddle boat looking for turtles and frogs. He loved talking and playing cards, during the Pandemic lock down he played 3-13 with his wife, Karen every night. He was a Bears fan and born and raised a Sox fan but after being married to Karen for 30 years he converted to a Cubs Fan. They took yearly trips to Arizona for Cubs Spring Training. He had volunteers with the E.R.I.N. Project (Elderly Residents in Need), which is a project through the Lindenhurst Police Department. He loved onion sandwiches and his Whooper, Jr and fries from Burger King.
He was married to the late F. Louise (nee Gregory) and is survived by his wife of 30 years, Karen (nee Helzer); his children, Thomas (Doris), Kathy (Felton) Merritt, Kimberly, Gregory (Jessica), and Joseph (Rachel); his step-children, Randy Wallander, and Sandra (Randy) Schutt; his grandchildren, Sydney, Mackenzie, Parker, Liam, Joshua; step-grandchildren, Tyler, Dawson, Jameson, and Linnea; his brother, Conrad (Phyllis); his many nieces and nephews; his special Canadian cousins; and his many friends. Also a very special thank you to Andy's caregiver, Marie Troy for her outstanding service of caring for her special friend, Andy. Preceding Andy in death was his sister Margie Moisan; and stillborn daughter, Kathleen.
A memorial service will be at United Methodist Church of Antioch, 848 Main St, Antioch, IL 60002 on Friday, September 3, 2021 at 12:00 p.m. with Rev. Larry Paris and Rev. Katie Voigt officiating.  A memorial visitation will be held at church on Friday from 10:00 a.m. until the time of the memorial service.  Please join us after services for a luncheon and refreshments at Andy and Karen's home at 416 N Beck Road, Lindenhurst, IL 60046, outside under a tent. In lieu of flowers, memorial contributions may be made to Rainbow Hospice, 444 N. Northwest Highway, Suite 145, Park Ridge, IL or to the Wounded Warrior Project (www.woundedwarriorproject.org)