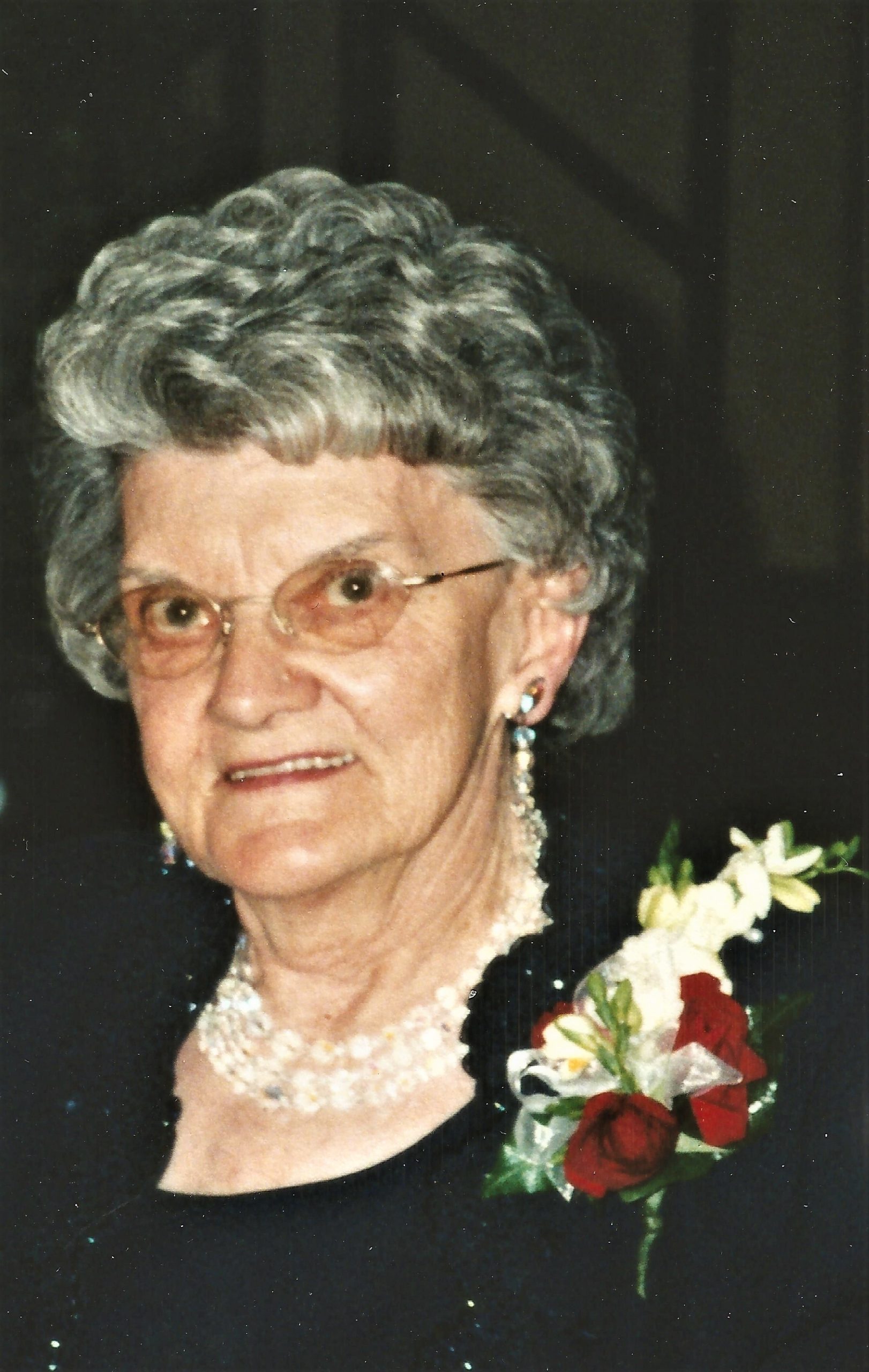 Mildred T. Laux
Published August 18,2023
Obituary's Biography:
Mildred T. Laux, a first-generation American, was born in Chicago on July 30, 1927, to Nick Barsukewicz and Helen Krenz Barsukewicz. She died August 16, 2023, at the age of 96.
Mom lived a full life. A city girl who grew up in Chicago, she was adept at riding the bus with one hand holding the strap and the other holding the newspaper, folded to a perfect shape for reading. She worked as a candy wrapper at the Mary Jane/Bit-O-Honey factory and in the steno pool at USF&G.
She met her husband Leonard when he did his basic training at Great Lakes Naval Base. Mom's neighbors hosted Sunday dinners for some of the sailors. Mom attended the one Dad attended, and the rest was history. After he was discharged from his WWII Navy service, they married on September 22, 1945 and were married until Dad's death in 2003.
They built their home on Valley Lake in Wildwood in 1952 and loved it and their neighbors so much they never moved away. They hosted picnics, barbecues and swimming fun, and their annual Halloween parties were legendary.
Mom was an active member of St. Gilbert Catholic Church for more than 70 years, and we kids all attended St. Gilbert school. For a time in the 60s and 70s, Mom and her friends from church gathered at one another's homes to tear up bed sheets to roll as bandages for medical missions worldwide.
Mom and Dad traveled widely, including a few trips to Europe, Canada and Mexico, and all across America, camping in the mountains and on the beaches and dozens of places in between. She was an avid beachcomber and brought home shells and rocks and interesting bits of driftwood.
She loved being home, though. She adored spending time with her grands and great grands. She enjoyed her garden and patio in the summer and would ice skate on the lake in winter. Mom taught us all to play Canasta, to our loss, because she had the uncanny ability to produce a wild card or a red three whenever she needed one.
She was the undisputed queen of paddleball (the one with a small rubber ball on an elastic string). Mom was a prankster and could be counted on to up the ante. If we had a squirt gun fight, she'd come out with the hose. She bought a metal detector and Dad lost his mind when he came home from work to see holes dug up all over the yard.
She was politically active and served her community as an election judge for more than 20 years. She read, listened to or watched the news every day.
She was preceded in death by her husband Leonard and grandsons Christian Wulff Laux and Barclay Laux.
She is survived by her children: Jerry (Shirley), Donna (Gill Winograd), Larry (Nina Wulff) and Diane, her grandchildren Kim Wagner (Aaron), Barclay's wife Kelly, Leah Morrell (Tom), Jake (Katie), Jesse (Katherine Barnes), and great-grandchildren Reed, Brooke and Paige Wagner, Andrew Fairchild and Dylan Laux, and many nieces and nephews.
Mom is also survived by her dear brother Wally Barz of Dallas.
Visitation will be held Sunday, August 20, 2023 at Strang Funeral Chapel at 410 E Belvidere Rd, Grayslake, IL from 3-7 pm. and Monday, August 21 from 8:30-9:30 am. Funeral Mass will follow at St. Gilbert Catholic Church, 301 E Belvidere Rd, Grayslake, IL at 10 am.
We had her for a long time, but it just wasn't long enough. Godspeed, Mom.
To view livestream of the mass click here: https://youtube.com/channel/UCMP0PFhS_wyXxgsTzbPEEyw