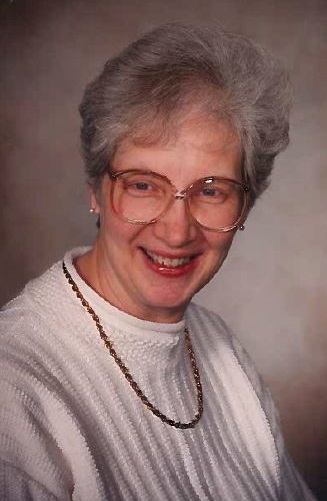 Marylyn J. Varitek
Published July 28,2021
Obituary's Biography:
Marylyn Jean Kabealo Varitek, born on November 4, 1944, in Columbus, Ohio, went to rest in the arms of the Lord on July 25, 2021 in the comfort of her home in Wildwood, Illinois. She is preceded by her father George and her mother Mary Angela. She is survived by Vince, her adoring husband of 52 years; her brothers John (Jean) and Mike (Sandy); her sisters Judy (Tom) and Carol; her sons Matt (Joy) and Kevin (Kim); her daughters Monica (Rob) and Joan (Stan); her grandchildren Heather (Staci), Kevin Jr, Makenzie, Tori, Simon, Tristan, Daphne, Chloe, Jackson, Reece, Bre, Eugene, and a seventh grandson; her great-grandchildren Damien, Isaac, Anthony, Aaden, Asher, and Jameson; and many more beloved family members and dear friends. She will be remembered and honored by all whose lives she touched, and forever loved by all whose lives she truly made.
Her faith, her family, and her selflessness were central to the way that she lived her life. After graduating from Bishop Watterson High School in Columbus, she went on a Catholic lay mission to San Antonio, Texas, providing social services for underprivileged people. While there, in 1966 she met a young Army microbiology instructor stationed at Fort Sam Houston with whom she would share life's journey. She and Vince married in 1969 at Our Lady of Peace in Columbus, and settled in Pocatello, Idaho, where he would continue his higher education and they would start their family.
Their sons Matt and Kevin were born in Pocatello while Vince earned his bachelor's and master's degrees. In 1974, the family moved to Durham, North Carolina where their daughter Monica was born and Vince would earn his Ph.D. Marylyn provided all the emotional support that Vince needed to succeed in academics. She gave a mother's love to her children through word and deed, every moment of every day, such that the memories of her kindness and examples of her dedication would fill pages. During the family's time in Durham, she volunteered as a driver for Meals on Wheels, as an aide for various school events, and as a Sunday school teacher at Immaculate Conception Church. When the children were all old enough to go to school, she worked in a physician's office at the Duke Medical Center.
The family moved to Wildwood in 1983, and within the next year, the birth of their daughter Joan made the family complete. Marylyn again dedicated herself to nurturing a baby and setting the example that helped all four children grow and thrive. As the needs of her children changed, she started work as an administrative assistant in the Educational Affairs department at the College of Lake County. For 25 years she helped ensure that every teacher had a room for every class. Her warm and engaging personality made the days better for all of her colleagues. She developed several valued friendships that continued long beyond her retirement.
Marylyn found her greatest joy in the love and happiness shared within her family. As her children each progressed through school, work life, and family life, she thrilled at every success, dried tears from every heartbreak, and never wavered in her focus on their well being. Her volunteer work continued throughout the years, cooking meals for the priests at St. Gilbert's Catholic Church, helping feed the hungry through St. Vincent de Paul, and helping others less fortunate establish new homes through the Public Access to Deliver Shelter (PADS) program.
Marylyn did not chase material wealth or care for its trappings; she always sought to make sure that everyone she encountered had enough of what they needed – and no one left her house hungry. She loved traveling to new places and engaging in new experiences, even when those experiences required confronting personal fears. All throughout her life, as her children grew and sought their own paths, she continued to enjoy and appreciate every visit and every bit of news that her family could share. Her bright eyes remained a window to her beautiful, sweet soul.
Marylyn set a lasting example of service to others without concern for oneself, and especially, one of love for her family whom she saw as her treasure. She lived as an angel on Earth. No doubt she dances as one in Heaven.
Visitation at Strang Funeral Chapel 410 E. Belvidere Rd. Grayslake, IL 60030 on August 6 from 6 p.m. until 8 p.m., with a funeral Mass to be said at the Chapel of St. Gilbert's Catholic Church 301 E. Belvidere Rd.Grayslake, IL 60030 on August 7 at 10:00 a.m. In lieu of flowers, donations may be made to St. Vincent de Paul or to the PADS Lake County program (www.padslakecounty.org). For more information please contact (847)223-8122 or log onto www.strangfuneral.org.