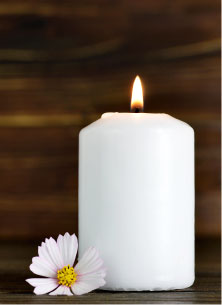 Mary Ellen Slaboski
Published August 31,2015
Obituary's Biography:
Mary Ellen Slaboski, 62, of Lakemoor, Il, originally of East Chicago, In, passed away on August 28, 2015. Mary Ellen was a passionate and dedicated teacher at Laremont School in Gages Lake, IL. As a teacher for children with severe and profound challenges and later as a patient with significant health issues, she encouraged all to embrace the value and dignity of each and every individual.
Mary Ellen was a horse enthusiast who found joy in her rescued mustangs as well as her thoroughbred race horses. Mary Ellens love for
animals began at a young age as she showed her cocker spaniels. She later became a professional handler of top ranking cocker spaniels which allowed her to travel around the country. Mary Ellen graduated from Northern Illinois University with a degree in special education, as well a masters from University Park.
Mary Ellen is survived by her brother Tom Slaboski, his wife Cindy Slaboski, and beloved nieces and nephews Adam Slaboski, Kathryn and David Wong, Kristen Slaboski and her dear aunt, Betty Ball. Mary Ellen is preceded in death by her parents, Victor and Helen Slaboski. Mary Ellen actively attended Willow Creek Community Church and served on the Guest Ministries Team.
Heartfelt thanks to Mary Ellen's extended family of Laremont staff, students and families who remind us that, " Blessed are they who see beautiful things in humble places where other people see nothing".
Visitation for Mary Ellen will be on Tuesday, September 1, from 3:00 P.M. till 7:00 P.M. with a funeral service starting at 7 P.M. led by pastor Marie Sheperd. All services will be at Strang Funeral Chapel and Crematorium, 410 E. Belvidere Rd, Grayslake , Il, 60030 for more information please visit www.strangfuneral.org or call 847-223-8122.