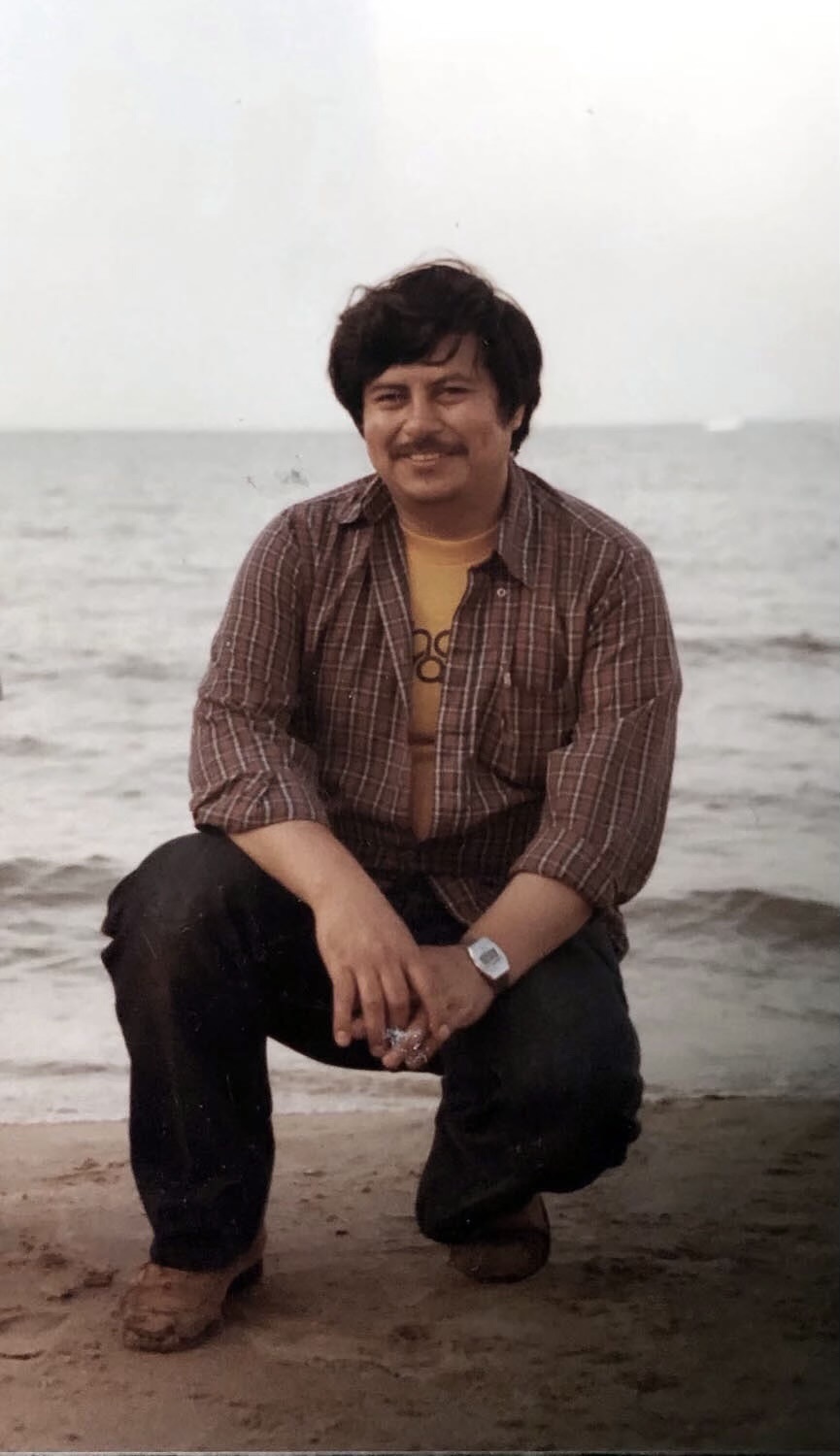 Marco T. Caal
Published January 06,2021
Obituary's Biography:
Marco "Maco" Tulio Caal, from Guatemala was born on October 1, 1948. His first adventure to the U.S. was in 1968 where he shortly lived in Manhattan, New York. He went back to his home country until 1974, and returned to the US where he spent some time in Los Angeles, California, but later stayed in Chicago, Illinois making it his home town. 
He spent 25 years working as a photo technician at K&S Photography. He had a passion for photography, and was very artistic. His hobbies included reading, drawing, sketching- in particular caricatures, and sharing many jokes. He was the uncle who always had the coolest, up-to-date gadgets, and the latest technology.
He enjoyed playing with his nieces and nephews. At every gathering you could find him taking pictures and creating wonderful memories. No matter time nor place, Marco would always wear his cap and flannel shirt. That was his signature look.
God called Marco to heaven on January 2, 2021 where he was relieved of sickness and pain, and joins his father Roberto, mother Emilia, and brothers Rolando, Rene, and Humberto. He will be remembered for his caring character, and loving spirit. He is survived by siblings Mario, Teresa, Maritza, and Walter. Loving nieces Dinora, Sandra, Alma, Wendy, Sandy, Jennifer, Emily, Stephanie, and nephews Jorge, Mario, Charlie, Vini, Joe, along with many more great nieces and nephews.
A visitation is scheduled for Friday, January 8, 2021 from 10:00am until 11:00am with a Funeral Mass commencing at 11:00am at St. Gilbert Catholic Church, 301 E. Belvidere Rd. Grayslake, IL 60030. Interment will be held at Ascension Catholic Cemetery in Libertyville immediately following Mass . Arrangements were entrusted to Strang Funeral Chapel & Crematorium, 410 E. Belvidere Rd. Grayslake, IL For information, call 847-223-8122 or visit www.strangfuneral.org.