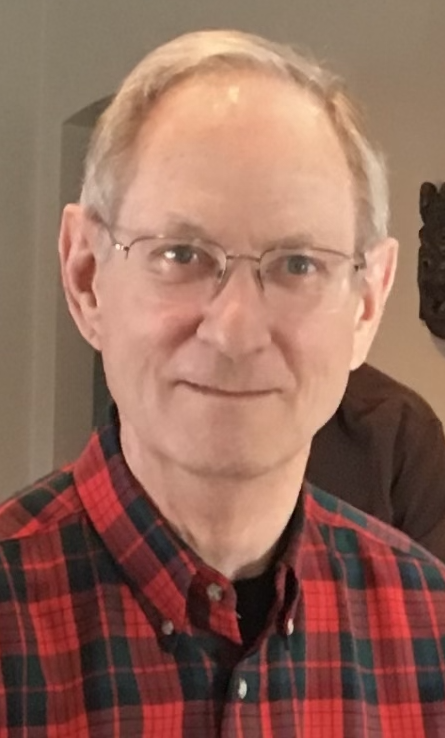 Lynn D. Torbeck
Published May 08,2023
Obituary's Biography:
Lynn Dale Torbeck, most recently of Grayslake, Illinois, passed away on April 30, 2023 after a long battle with Parkinson's. He was 78 years old. Lynn was preceded in death by his parents Raymond and Pauline Torbeck, and his in-laws who considered him their son, Jack and Edna Parker.
Born breech in a southern Illinois farmhouse without a doctor, he briefly wore his mother as a hat. From such undignified beginnings he rose to prominence as a statistical consultant specializing in quality assurance in the pharmaceutical industry. What were the odds? He'd know. And then he'd teach the reasoning behind those odds with stories, hands-on activities, and humor. Despite traumatizing his family with his horrific spelling he published seven books and countless articles on statistics.
But enough about his career; he was so much more. Lynn is survived by his beloved wife of 57 years, Joyce. Their long marriage was the embodiment of traditional wedding vows and an inspiration to all who knew them. Joyce was not only his best friend and partner in every way, but also his primary proofreader and editor; please see the aforementioned horrific spelling. His favorite thing to do was travel with Joyce, something they got to do many times over the years. They went together like peanut butter and chocolate; wonderful on their own but magical together.
He is also survived by his kids, Jennifer and David, and the spouses he considered his third and fourth kids, Tom Merrill and Diane Goodrich. Lynn loved being a dad and loved being a grandpa even more. Jen's Andy and Jack, and Dave's Chris and Alex will miss Grandpa Lynn/PopPop terribly.
Lynn encouraged David in Boy Scouts and achieved the honor of Order of the Arrow with him in 1992. His daughter, preferring the great indoors, would find him in the audience of her band concerts from childhood through 2022. He played harmonica badly but with great vigor and we just don't discuss his love for elevator music…sorry…easy listening. The family is convinced he had a hidden twin or the uncanny ability to manipulate time, as he accomplished so much and still always had time for his family, fully present and involved.
His entire life Lynn was a learner. Between bouts of Parkinson's dementia he would read books on engineering and calculus. For fun. Who does this? A man devoted to learning for learning's sake, that's who. He took Chinese cooking classes and would cook feasts for his family when not driving them into the city for dim sum (where else would he get to encourage his kids to eat chicken feet?). His biscuits and gravy was legendary, and his recipe has been passed down the generations because it just ain't a holiday without it. After that rat bastard Parkinson's forced him into retirement he taught himself to paint, make candles, and write amusing snippets about the state of the world.
An only child (probably because he wore his mom as a hat), Lynn was adopted into Joyce's loving and raucous family upon marriage. He's survived by his adopted-through-marriage brothers Ron (Mary Louise), Bill (Chris), and Bobby Parker.
He will forever be remembered as a quiet man who loved to laugh and who loved ridiculously loud Hawaiian shirts and beanie hats. Why? Because why not. Life is short, enjoy it. Eat the good cheese (especially the stinky stuff), try all the condiments, read aloud from the book about marmalade during a 12 hour road trip despite the eye-rolling from the offspring, whistle along to muzak, love your family deeply, and never, ever stop learning.
Lynn will be dearly missed by his family, friends, and countless colleagues and mentees from around the world. In lieu of flowers, please donate in his memory to the Parkinson's Foundation, the ACLU, or Heifer International.
And a final request. Please consider donating your brain to the University of Maryland Brain and Tissue Bank; they need healthy brains as much as ravaged ones. You won't need it, and my god we gotta find better treatments and cures for neurological diseases. Parkinson's may have "won" this battle, but by god it won't win the war. All funeral arrangements were entrusted to Strang Funeral Chapel 410 E. Belvidere Rd. Grayslake, IL 60030. For more information log onto www.strangfuneral.org or contact (847)223-8122.