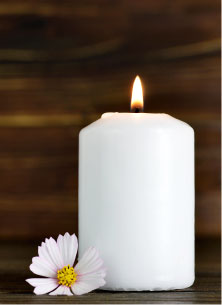 Lisa Campos
Published July 11,2018
Obituary's Biography:
On July 10, 2018, Lisa Campos, age 52, of Round Lake, chose to be with God as he needed another angel.
Lisa was a dedicated employee with the Round Lake Library for approximately 10 years.
Lisa leaves behind 5 children, Zak, Emily, Kayla, Karla and Anne-Marie; also missing her are 3 grandchildren, Elisa, Gabriel and Ava.  Watching her take this journey to God are her brother Mark Campos; brother-in-law, Antonio; and mom, Peggy Stupey.  Many aunts, uncles and cousins are also missing her, but we all realize Lisa is no longer suffering after months of illness in the hospital.
A visitation is scheduled for Sunday, July 15, 2018 from 4:00pm until 6:00pm with a memorial service at 6:00pm at Strang Funeral Chapel & Crematorium, 410 E. Belvidere Road, Grayslake, IL 60030. For information, please call 847-223-8122 or go to www.strangfuneral.org.