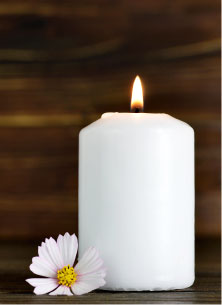 Leonard Weiss
Published July 12,2014
Obituary's Biography:
Leonard M. Weiss, 74, of Grayslake, Illinois passed away Friday, July 11th, 2014 at Midwest Palliative and Hospice CareCenter in Glenview, Illinois surrounded by family. He was born in Chicago, Illinois on December 8th, 1939, and made his home in Grayslake for over 48 years. He was an electrical engineer and owned his own business until his retirement. Leonard had many hobbies including, building and programming computers, ham radio, and boating on Third Lake. He also enjoyed travel and spending time in Florida.
He is survived by his wife, Patricia; daughters Julie (Jeff) Wynveen and Carolyn (Scott) Farnam; and son, Kurt (Julie Camarato) Weiss; 7 grandchildren: Jocelyn, Jacob and Jessica Wynveen, Kyle and Kate Farnam, Sophia and Ella Weiss. He was preceded in death by his parents Rose and Kurt Weiss.
Visitation will be at Strang Funeral Chapel 410 E. Belvidere Road, Grayslake from 4 – 8pm on Tuesday, July 15th,, 2014. Funeral Mass will be offered at 10am on Wednesday, July 16th at St. Gilbert's Church in Grayslake followed by internment at Ascension Cemetery in Libertyville.
In lieu of flowers, donations can be made to Midwest Palliative and Hospice CareCenter, 2050 Claire Court, Glenview, Illinois 60025 or www.carecenter.org