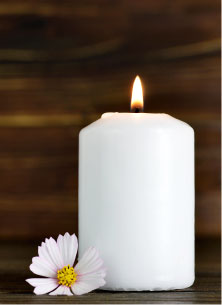 Leonard G. Barry Jr.
Published December 14,2013
Obituary's Biography:
Leonard G. Barry, a 54 year-old Round Lake Park resident, formerly of Chicago, passed away Friday, December 13, 2013. He was born in Chicago on July 26, 1959 to Leonard Sr. and Doris Barry. Leonard was the brother of Tim Barry, John (Carrie) Barry, Alice Barry, and Lora (John) Barry; the loving uncle of Tim Jr., Mario, Richie, Patrick, Matthew, John Jr., Lukus, Rebecca, Misty, Joshua, Holly, Kenny, Michael, Karen, Doris, Brandon, and Christopher; great-uncle of Patience, Kristan, Cadance, Hayden, Kristina, Alex, Audrey, Abigail, and Eric. His parents preceded him in death. Friends of the family may visit at STRANG FUNERAL CHAPEL & CREMATORIUM, 410 E. BELVIDERE ROAD, GRAYSLAKE, IL 60030 from 4:00pm until 7:00 p.m. on Wednesday December 18, 2013, with the memorial service commencing at 7:00p.m. Interment will be held privately. For further information, please call (847) 223-8122 or visit www.strangfuneral.org.