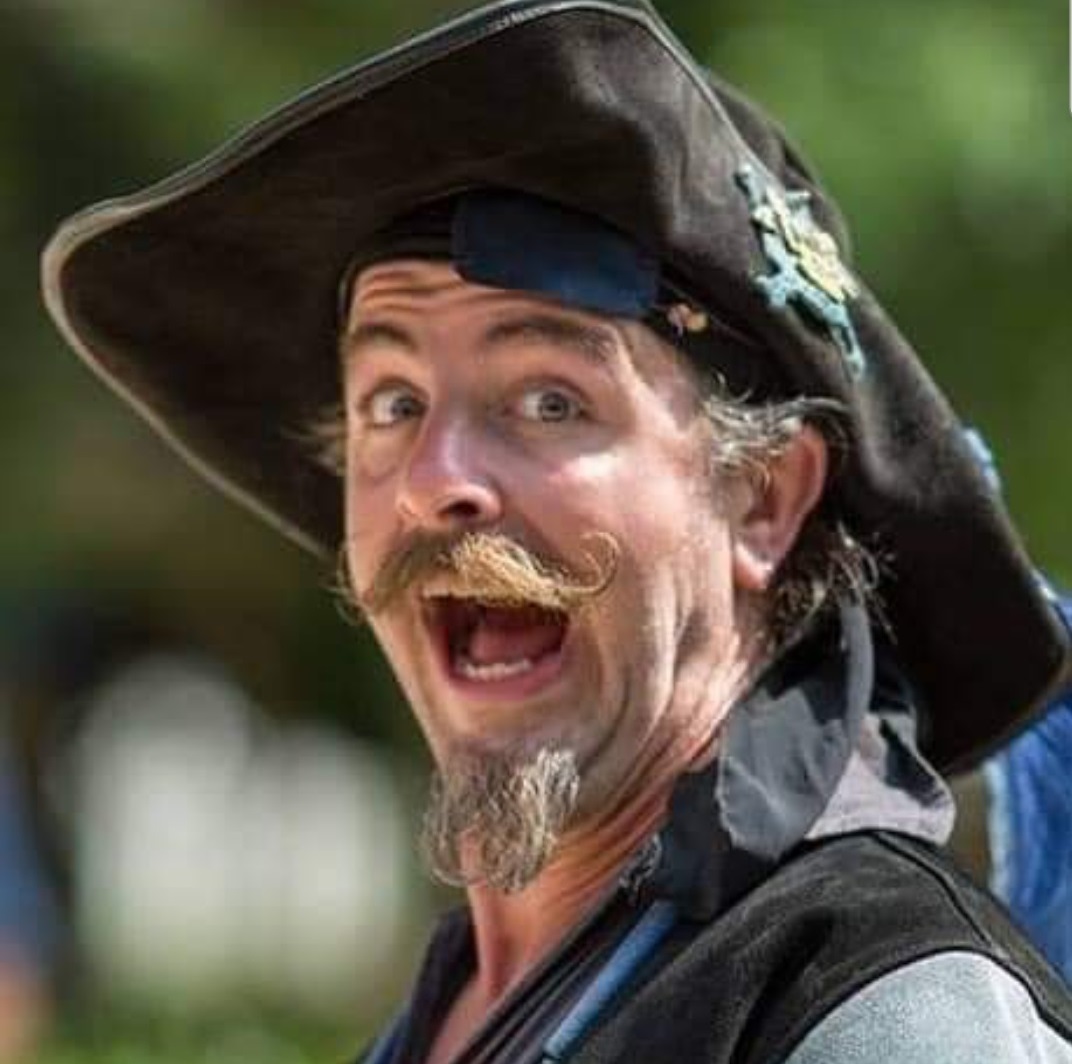 Kirk C. Stateler
Published April 13,2021
Obituary's Biography:
Kirk Channing Stateler, 48, a resident of Ingleside, IL, passed away
Wednesday, April 7, 2021 in Round Lake, IL. He was born August 2, 1972 in Libertyville, IL.
Kirk enjoyed an IPA and toke of the bud whenever possible. This young man loved his heritage. Being of the Campbell Clan he had a deep love for his Scottish Tartan Kilt.
He had recently begun teaching himself to play the violin. He had about 5 violins that he used to learn on over the recent years.
Kirk loved the theater so much he went to Western Illinois University to get a degree in theater lighting. He did lighting set up for different venues across Northern Illinois from time to time.
He loved to play Dungeons & Dragons and other role playing games for the past 30 years with his friends.
He was an avid frolfer. For those who don't know that is Frisbee Golf.
Kirk was a special part of the Renaissance Faire in Bristol, Wisconsin. He had many rolls and loved them all. His last roll was at the Candlelight Rocks shop. He was the loveable pirate that showed you the importance of sharing the "flame". One of the special moments for Kirk while working at the Ren, was learning the craft of leather material from his former Ren-mate "Murph".
Additionally, Kirk was an intrical part of the Realm of Terror, a well-known haunted house in Round Lake Beach, Illinois. He was the scary pirate at the entrance that transformed into a burn victim and then transformed into a beautiful woman by the end of the season.
He loved his time with 60 to Escape in Gurnee where he used his talents and patience to help teach the younger staff the ropes of being a great host.
Kirk was also a manager at Anam Cara Cafe, a coffee shop in Libertyville, Illinois.  In case you're not aware, the family recently learned that Anam Cara is Gaelic in origin and translates to "soul friend".  Many of you, who knew Kirk well, may consider him to be just that.  If you have not yet checked out the cafe, you should.  You will find it where the old DMV was located on 137 in Libertyville.  You may even feel his presence as you sip your coffee.  Kirk loved coffee so much so that he went to a school in Chicago to learn how to roast coffee beans and produce the best coffee imaginable.  That being said, we know he would love for you to support this local business if you happen to be in the area.
He was very happy being the co-pilot to his brother Kevin while storm chasing in tornado alley every spring.
Kirk is survived by his mother Karen Besaw, his father Sterling Stateler, aka Tony, his siblings Pamela (Jack) Walbrandt, Kevin Stateler (Ruthann Montez), Andrea (Don) Weber, Keith (Darcie) Stateler, Fred (Heidi) Troy, Scott (Melissa) Besaw, Lisa Troy Bown (David Bown), Charlene (John) Hedges, Dawn Bower, and Jon Stateler, his aunt Marie Troy (Bruce Chartier), and numerous nieces and nephews. He was preceded in death by his stepfather, Dennis Besaw, his Aunt Yvonne Stateler, his Uncle Fred Troy as well as his grandparents Harold and Harriet Troy and Earle and Josephine Stateler.
A visitation and funeral is scheduled for Saturday, April 17th, 2021 at 2:00 pm until 7:00 pm with the funeral service commencing at 7:00 pm by Rev. Kauffman at Strang Funeral Chapel, 410 E. Belvidere Road, Grayslake, IL 60030. Interment will be held privately. In lieu of flowers, memorial contributions may be made to the family. For information, please call 847-223-8122 or visit www.strangfuneral.org.