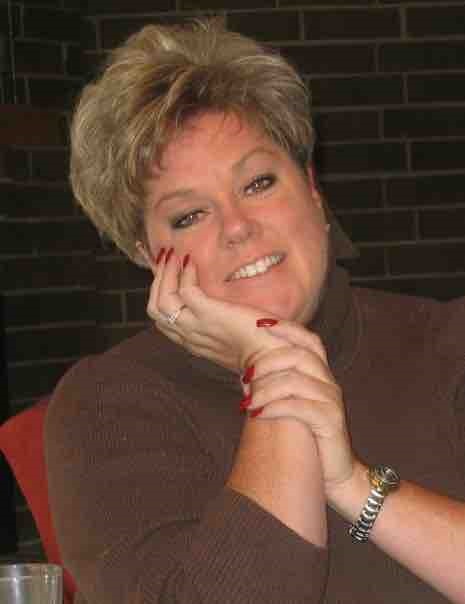 Kimberly Ann Hix
Published September 12,2018
Obituary's Biography:
Kimberly Ann Hix (Kim), age 53, formerly of LITH, Elgin, Park Ridge, Arlington Heights, and most recently Grayslake, IL, passed away Saturday, August 25, 2018 in St. John's, Newfoundland, Canada, her "favorite place on the planet".  
Kim graduated from St. Edward's Catholic High School in 1983; received an Associate's Degree in Accounting from Elgin Community College, launching her into her chosen profession.  Kim had worked for Santa Fe Railroad, Rand McNally, DARC Corp., Aramark at the Universities of Chicago, and recently for UL in Northbrook, IL. 
She had a passion for reading, photography, music and dance, mainly ballet and tap.  She was on the board for the Chicago Tap Theater, and would also participate in the "Do It Yourself Messiah" for several years during the Christmas Season.  On February 2, 2006, Kim was introduced to a Celtic Rock Band from, as lead singer Alan Doyle would say, "The tropical island of Newfoundland", Great Big Sea, and she never looked back.  Due to her interest in their music, she attended over 200 (I believe the exact number is 211, but who's counting) Great Big Sea concerts and literally made hundreds of friends over a 12 year period of time from within the United States and Canada. 
Kim had a smile that was so welcoming and would light up any room, a robust laugh, and an enormous, caring and gentle heart, not to mention her outstanding sense of humor, witty charm and occasionally maddening stubbornness.   Kim was not just a sister, an aunt, a friend, a co-worker, a niece, or a cousin.  She was someone everyone looked forward to seeing, and picking up conversations where they left off as if time stood still.  Her motto was "Live with no excuses; love with no regrets", and that she did.  She lived every day to the fullest and always found something positive in each and every day to share.  In reference to meeting people, she believed that strangers are friends at we haven't yet met.
Kim is survived by her sister, Jennifer Hinners (Hix), and her nephew Zachery Hinners and her niece Emily Hinners.  She was preceded in death by her parents, Paul Davis Hix and Bonnie Lee Mary Hix (Nockels) and her grandparents.
Visitation will be from 4:00 – 8:00 at Strang Funeral Chapel & Crematorium LTD., 410 E. Belvedere Rd., Grayslake IL and a memorial mass will be held at St. Paul the Apostle Catholic Church, 6401 Gages Lake Rd., Gurnee, IL at 10:30 am, with visitation from 9:30 – 10:30.  A luncheon will follow mass.
In lieu of flowers, please make donations to the Chicago Tap Theater (http://chicagotaptheatre.com) or the Kim Hix Memorial Fund for the Newfoundland & Labrador Folks Art Society (http://www.gofundme.com/Kim-Hix-memorial-fund)