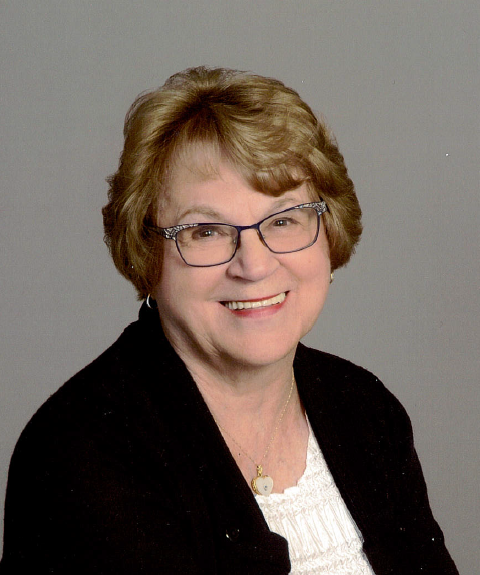 Kathleen V. Bittner
Published October 27,2023
Obituary's Biography:
Kathleen V. Bittner, age 85, a resident of Grayslake, IL, passed away on Wednesday, October 25, 2023 at Advocate Condell Medical Center in Libertyville, Il. She was born on September 18, 1938 in Waukegan, Il to Joseph and Florence (nee Pyktel) Gilewski. Kathleen lived in North Chicago for 30 years, graduating from North Chicago High School, before moving to Wildwood. She retired from Abbott Labs after 26 years of service as an accountant in the Corp Engineering and Hospital Products Division. She enjoyed playing golf, was an avid reader, movie buff, and traveling with friends. She traveled to Europe, Italy, Alaska, and Las Vegas. Her and her beloved Bernie also enjoyed trips and loved fishing together. She loved family events and birthdays, and spending time with her best friend, Bernie. She was a member of the Ministry of Care at St. Mary of the Annunciation Catholic Church in Mundelein and a volunteer for Condell Hospice.
Kathleen is survived by her children, Edie (Kelly) Wendricks of Grayslake, Dave (Michelle) Bittner of Wildwood, and Renee (Jeff Scott) Bittner-Sparks of Pleasant Prairie, WI; her special friend, Bernie Shea; her grandchildren, Jessica Baker, Alyssa Jones, Derek Kaye, Nicole Bittner, Kyle Bittner, Breanna Bittner, Cory Sparks, and Jake Sparks; and her great grandchildren, McKenzie, CJ, Easton, Lily, Landon, Caiden, Nolan, and Cole. She was preceded in death by her parents; her former husband, Philip Bittner; and friend, Wayne Landgrebe.
A visitation will be held at Strang Funeral Chapel, 410 E. Belvidere Road, Grayslake, IL 60030 on Monday, October 30, 2023 from 4pm until 8pm and on Tuesday, October 31, 2023 from 11am until 12pm.  A funeral service will be held at Strang Funeral Chapel on Tuesday, October 31, 2023 at 12pm. In lieu of flowers, memorial donations may be made to St. Mary of the Annunciation Catholic Church for the Ministry of Care or Condell Hospice. Interment will follow the funeral service at Ascension Catholic Cemetery in Libertyville.  For more information, please call (847)223-8122 or visit www.StrangFuneral.org. 
To view slideshow click here:https://www.tributeslides.com/tributes/show/53L5ZMH5MGX9XMBP