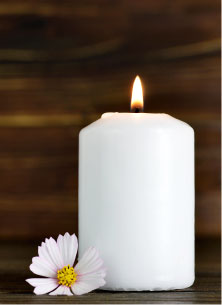 Julian "Jack" B. Hale
Published April 23,2018
Obituary's Biography:
Julian (Jack) Hale passed away peacefully on Friday, April 20, 2018 at Northwestern Hospital in Lake Forest, IL following a short illness. Jack was born in Pittsburgh, PA on October 4, 1933, but lived most of his life in the Chicagoland area, most recently in Grayslake, IL. He served his country honorably in the United States Navy as a submariner. He was an electrical engineer and principal in a number of small, innovative electronics firms in the area.
He is survived by his daughters Julie (Tim) Deal, Barbara (Gary) Engstrom, four grandchildren – Chelsea, Troy, Erik (Sara), Kari (Marc), three great grandchildren – Eliza, Adaline, Trey, a sister- Isabelle Weaver, a niece – Lee and four nephews – Terry, Grant, Scott and Doug.
Jack's cremation will be at the Strang Funeral Home followed by a private, family memorial.
In lieu of flowers or donations, gather with family and friends and celebrate life in his honor. Jack would appreciate that.