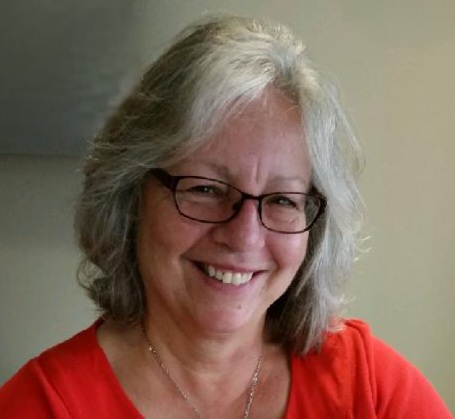 Judith A. Taylor
Published August 20,2022
Obituary's Biography:
Judith A. (nee Swierczek) Taylor, 68, a resident Round Lake, IL, passed away after a long battle with breast cancer on Wednesday, August 17, 2022. Born November 14, 1953, Judy spent her childhood in Chicago, where she attended Amundsen High School and met her husband, Jim. She swam competitively at Portage Park before her family moved to Barrington, where she enjoyed riding and caring for her horse. Judy and Jim were married October 13, 1973 and moved to Lake Zurich where they happily raised their three children. Over the years, Judy held secretarial jobs and later managed a dental office. She also shared her talent for painting by teaching classes and participating in craft shows. She enjoyed gardening, quilting, spending time outdoors, biking, watching Bears games, and reading a good book with a cup of tea.
Judy lovingly welcomed six grandchildren into her life and devoted herself to making happy memories with them every day. She and Jim moved to Round Lake in 2017 to be even closer to their family and be involved in all of the day to day activities like watching grandkids play sports, hosting family parties, and always lending a helping hand. She truly cherished every moment with her family and friends. She showed kindness and love to everyone she met and was the absolute best wife, mother, and grandmother that anyone could have asked for. While she will be greatly missed, her loved ones will treasure her memory and carry her love always in their hearts.
Judy is survived by her husband, Jim; her children, Heather (Jeremy) Brook, Kristine (Dan) Heideman, and James Taylor; her grandchildren, Kayli, Avery, and Owen Brook and Evelyn, Lucas, and Annabelle Heideman; and her sister, Cheryl (Steve) Ganser.
She was preceded in death by her parents, Robert and Mary Swierczek.
A visitation will be held from 4 p.m. to 8 p.m. on Monday, August 22, at Strang Funeral Chapel & Crematorium, 410 E. Belvidere Rd., Grayslake, IL 60030. A funeral mass for will be held at 10 a.m.Tuesday, August 23, at St. Bede Church, 36455 N. Wilson Rd., Ingleside.
In lieu of flowers, memorial contributions can be made to the following:
National Breast Cancer Foundation (nationalbreastcancer.org)
Susan G. Komen Breast Cancer Foundation (www.komen.org)
Friends of Pikes Peak State Park, 15316 Great River Road, McGregor, IA 52157
https://www.tributeslides.com/tributes/show/FYQ4DD88KTH5JQL7