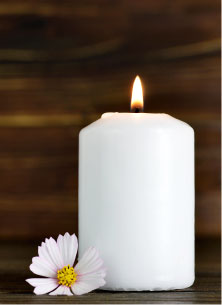 Joseph A. Schlicht Jr.
Published February 07,2013
Obituary's Biography:
Joseph A. "Papa Joe" Schlicht Jr., age 86, of Gages Lake, passed away Wednesday, February 6, 2013 at ManorCare in Libertyville.  He was born January 12, 1927 in Chicago to Joseph A. and Mary A. (nee Benda) Schlicht.  He served in the Army during World War II and retired from the Great Lakes Naval Base.  He was member of the Sheet Metal Union #73, charter member of the Gagewood Lions Club, and former head usher at St. Gilbert Catholic Church in Grayslake.  He is survived by his wife of 64 years, Julia (nee Griffiths); eleven children, David (Nancy) Schlicht, Susan Schlicht, Paul "Duffy" Schlicht, Lorraine "Lolo" (Chuck) Butterfield, Edward Schlicht, Joseph (Janine) Schlicht, Julie Schlicht, Margaret Schlicht, Catherine (Mike) Morrison, Jayne Onan, and Therese (Greg) Skarbalus; 30 grandchildren; 18 great-grandchildren; and a son-in-law, William Roberts.  He was preceded in death by his parents; one son, Charles Schlicht; one daughter, Mary Roberts; and sisters, Minerva Kratky and Loraine Meinke.  Friends of the family may visit on Sunday, February 10, 2013 from 4:00 to 8:00 p.m. at STRANG FUNERAL CHAPEL & CREMATORIUM, 410 E. Belvidere Rd., Grayslake, IL 60030. Visitation will continue on Monday, February 11, 2013 from 9:00 to 10:00 a.m. at St. Gilbert Catholic Church, 301 E. Belvidere Road, Grayslake, IL 60030, with Funeral Mass commencing at 10:00 a.m.  Interment will be held privately. For information, call 847-223-8122 or visit www.strangfuneral.org.