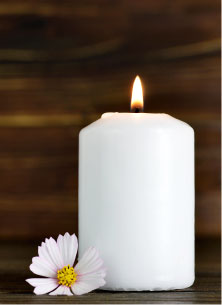 John J. Zanzucchi
Published January 05,2018
Obituary's Biography:
John Zanzucchi, 93, a resident of Lake Villa, Illinois surrounded by his family and loved ones passed away on Wednesday, January 3, 2018 at Advocate Condell Medical Center in Libertyville, Illinois.
He was born in Wehrum, Pennsylvania in 1924 to Mary and Bonfiligio Zanzucchi. He later moved to Green Bay, Wisconsin where he became a die-hard Packer Fan, before settling into Wilmette, Illinois eventually marrying our Larger than Life Mother, Lena – and started his family. He had 8 children. Some say our Mother was the finest decision he ever made.
He was a WWII veteran who was stationed in Germany for his service and he was a dead serious man. He always said what he meant and meant what he said. A FEROCIOUS Democrat, he never wavered in his support of the left, no matter his company.
After the war, he was a glass installer for a considerable time before he became a United States Postal Service Mail Carrier for the last 18 of his working years.
He was a DIE HARD CUBS FAN. You can imagine, at his age, what a big deal the Cubs World Series Championship was to him.
He is survived by 7 of his 8 children: Carole(Mike) Braus, Mary (Warren) Schneider, Ross (Juli) Zanzucchi, Laura (Robert) Allen, Nancy Zanzucchi, Vince (Kathy) Zanzucchi, and Jeff (Desiree) Zanzucchi; he also has an abundance of grandchildren and great grandchildren. He was preceded in death by his Wife, Lena of 61 years and his Daughter, Valerie Susan Pouncy.
Godspeed Dad. She's waiting for you.
A memorial service will be scheduled at a later date.