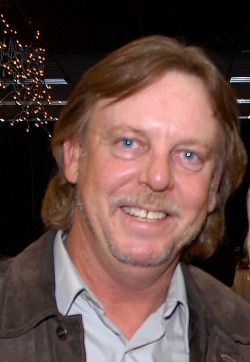 John C. Longshore
Published April 21,2015
Obituary's Biography:
John C. Longshore, 56, of Trevor, WI, passed away unexpectedly on April 19, 2015, at his home. John was born on November 2, 1958, in Denver, CO, to Glenn and Mardell Longshore, nee Reiner.  Even after moving to Wisconsin, John continued to be an avid fan of the Bears, Bulls and the Blackhawks.  He enjoyed following the Chicago Fire soccer team, going to the games with his children, and especially enjoyed stopping for the game winning treats on the way home.  John liked to cook and bake, and was famous for his wonderful chocolate cakes. He loved to travel and had recently taken trips to Costa Rica and the Grand Canyon with his family.  He had just returned from a trip to Florida where he enjoyed spending time fishing on the Anclote River.  He was looking forward to a return trip to Ireland in the near future.   He had property in the LaCrosse, WI area that he enjoyed visiting, and hoped to build on one day.
John can be described as one of the nicest men you could know.  He would do anything, for anybody, whenever asked.  This meant that he didn't get to work on many of his own projects, including wood working, but John was that kind of a man, and everyone who knew him will miss him greatly.
John is survived by his daughter, Samantha Longshore, of Milwaukee, WI, and his son, Aaron Longshore of Bristol, WI, as well as his former wife, Sherri, with whom he remained friends.  John is further survived by his brother Glenn E. (Sue) Longshore, Lake Villa, IL, his nephews Alex, and Christian, and his great niece, Braelyn.  John was preceded in death by his parents, and a brother, Karl. He will be greatly missed by everyone in Sherri's family, as a wonderful brother-in-law, son-in-law, uncle, and great uncle.
A visitation for John will be held on Thursday, April 23 from 4 P.M. till 8 P.M. at the Strang Funeral Chapel. A funeral service for John will be held on Friday, April 24 at 10:30 A.M. at the Strang Funeral Chapel, 410 E. Belvidere Rd, Grayslake, IL, 60030.   For information please call (847)223-8122.