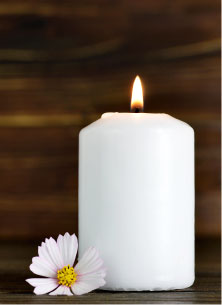 Jeffrey J. Reutter
Published April 25,2020
Obituary's Biography:
Jeffrey J. Reutter, age 58, of Grayslake, passed away unexpectedly on April 24, 2020 at Condell Hospital in Libertyville. He was born on November 23, 1961 in Waukegan and graduated from Warren Township High School in 1979. Jeff loved classic muscle cars, his dogs, and antiques. He also enjoyed Wheel of Fortune, the Grinch, and rock-n-roll. He was previously manager of Jake's Pizza in Gurnee and Glenview. For the last twenty years, he was a self-employed mechanic at Jeff's GM Shop. Jeff's true passion was his grandsons, he lived for them.
Jeff is survived by his wife of 24 years, Pamela, whom he married on September 6, 1995 in Las Vegas; his father, Thomas Reutter; his mother, Helen Graham; his step-father, Lynn Graham; his stepchildren, Nate Sjoberg and Kim Guare; his grandchildren, Kerry, Grady and Derek; his siblings, Ken (Beth) Reutter, Steve Reutter, Tim Reutter, and Teresa (Scott) Pluta; his uncle, Lawrence Pye; and many nieces, nephews and cousins. He was preceded in death by his grandparents, Ed and Bernice Waterbury and Bill and Wava Reutter.
A memorial service will be held at a later date. In lieu of flowers, donations may be made to the Asthma and Allergy Foundation of America (www.aafa.org) or a charity of your choice. For more information, please log onto www.strangfuneral.org.