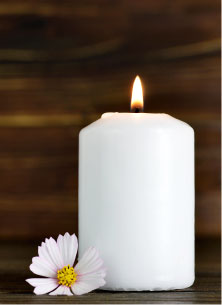 James "Jim" K. Olson Sr.
Published January 25,2018
Obituary's Biography:
James "Jim" K. Olson Sr.,age 77, passed away on Wednesday, January 24, 2018 at his home. He was born January 23, 1941 in Chicago, IL to Henning and Ruth Olson.  Jim is survived by his wife of 54 years, Carol, his children Julie (Bill) Klicka and James K. Olson Jr., his grandchildren Tyler, Maggie, and Jaimie Klicka and Garrett Olson, his siblings Richard (Tiffany) Olson and Sharon (Sergio) Pierluissi, his brother-in-law Ronald (Barbara) Staats, and his niece and nephews Cathy Blais, Rickie Olson, James Olson, and Steve Towers.  He was preceded in death by his parents.  A visitation is scheduled for Sunday, January 28, 2018 from 2:00 p.m. until 6:00 p.m. at Strang Funeral Chapel & Crematorium, 410 E. Belvidere Road, Grayslake, IL 60030.  The funeral service is scheduled for Monday, January 29, 2018 at 11:00 a.m. at Holy Cross Lutheran Church, 29700 N. St. Mary's Rd., Libertyville, IL 60048 with a visitation starting one hour prior to the service at 10:00 a.m.  Interment will follow the services at Highland Memorial Park in Libertyville, IL.  For information, please call 847-223-8122 or go to www.strangfuneral.org.