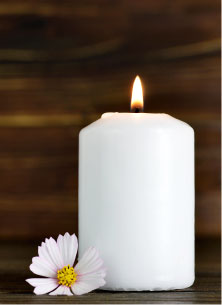 Jack M. Davis
Published September 27,2013
Obituary's Biography:
Jack M. Davis, 60, of Grayslake, IL, passed away Monday September 16th at Advocate Christ Hospital in Oak Lawn, IL. He was born July 15th, 1953 in Libertyville, IL, the son of Julian (Jack) and Helen nee Vice. Jack graduated from Grayslake High School and went on to receive a Bachelor of Arts and a Master of Arts degree from Illinois State University.
Jack lived in Bloomington, IL, and worked for the City of Normal until moving to California in 1987. He worked for the California Department of Corrections until his retirement in 2006. Jack was an avid world traveler and reader. He enjoyed attending live music events and spending time with his family and myriad friends.
Jack is survived by three sisters, Sandra Cosner of Wildwood, IL, Dawn Costa (nee Behm) of Gurnee, IL, and Kathy (Kevin) Johnson (nee Behm) of Bloomington, IL; his nephews Joshua Cosner, Seth Cosner, LCPL Vince Costa, and Nash Johnson; and niece Reece Johnson.
A memorial service will be held Saturday, October 5th at St. Andrew's Episcopal Church, 31 Park Ave., Grayslake, IL. Visitation will be from 10-11:00 a.m. followed by a mass at 11:00 a.m. Private interment will be held at a later date.
In lieu of flowers, memorials may be made to Doctors Without Borders, 333 7th Ave., New York, New York, 10001-5004; Grayslake Historical Society, Attn: Dave Oberg, c/o Village of Grayslake, 10 South Seymour Avenue, Grayslake, IL 60030; or UNICEF, 125 Maiden Lane, New York, NY 10038 – charities that Jack supported.