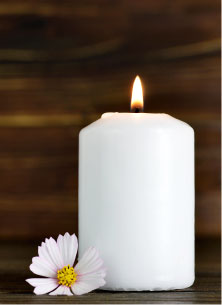 J. Thomas Hoffman
Published May 15,2016
Obituary's Biography:
Justin Thomas Hoffman of Grayslake, Illinois passed away on May 12, 2016. Tom was born on April 15, 1935 to Justin Warren and Agnes Cecelia Hoffman in Menominee, Michigan and moved to the Milwaukee area as a child. After graduating from high school, Tom served in the U.S. Army. During his years of service, he earned a Sharp Shooters medal and spent some time in Germany working in military intelligence. After leaving the military, Tom studied at Marquette University, majoring in accounting. He began his professional career at IBM where he worked for several years before joining Allstate Insurance Company, where he worked for the remainder of his career before retiring as a Senior Director.
Tom was a devoted husband to his wife of 57 years, Patricia Ann Hoffman, who preceded him in death. The couple had three children; Kurt, Laurie, and Karl, and one grandaughter, Carley Hoffman, all of whom currently reside in Georgia. He is also survived by his sister Nancy Kramasz of California, his brother Rod of Arizona, sister-in-law Vicky, daughter-in-law Julie, and a number of nephews. He was preceded in death by his brother Dale and his sister Sandra.
Throughout his life, Tom persued a number of interests and hobbies, including running and playing in a competitive tennis league as well as watching the Chicago Cubs and Bears play ball. He was a good sports prognosticator and the undefeated champion of the family football pool.  He enjoyed reading, history, music, and movies, but his primary passion was flying his 1963 Beachcraft Muskateer. An accomplished pilot, he flew as often as he could, logging nearly 3000 hours of flight time, and relished the freedom and beauty of flight. Tom also loved to tell a good story or a bad joke. His sense of humor, his willingness to listen and to offer heart-felt advice will be deeply missed by all who knew and loved him.  A visitation is scheduled for Sunday, May 15, 2016 from 4:00pm until 8:00pm at Strang Funeral Chapel & Crematorium 410 E. Belvidere Rd. Grayslake, IL 60030.  A funeral service is scheduled for Monday, May 16, 2016 at 10:30am at the funeral chapel.  Interment will follow at Ascension Catholic Cemetery in Libertyville, IL.  For more information please log onto www.strangfuneral.org or call (847)223-8122.