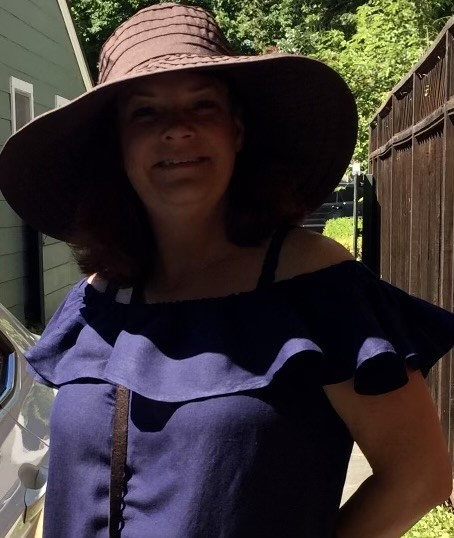 Heidi Witikka
Published March 08,2023
Obituary's Biography:
Heidi Witikka, 46, passed away on July 19, 2022, in Peoria, Arizona. She was born on July 3, 1976, to Daniel and Donna Witikka in Waukegan, Illinois.
She grew up in Gurnee, graduated from Warren Township High School in 1995, and attended Southern Illinois University in Carbondale. After working several office positions in the Gurnee area, Heidi decided one day in 2001 that she had had enough of the cold winters and headed west to Arizona. In 2003, she was certified from the Arizona School of Massage Therapy and worked as a massage therapist on a cruise ship and at various hotels and spas in the Scottsdale area. From the moment Heidi was born, she was always smiling and happy. She definitely was a brave person — nothing really scared her. She was the life of the party and always stated her view point and stuck with it even if it was not accurate. Heidi loved to dance and play volleyball. Her father and brother would take her on their trips to Colorado where they would ski and fish. Heidi always enjoyed spending time with family and friends. She was a strong, energetic, and happy little sister who would brighten her older sister's day with her quirky ways.
Heidi was predeceased by her mother, Donna Witikka. She is survived by her father Daniel Witikka, her older sister Robin Witikka, her older brother Scott Witikka, her sister-in-law Becky Witikka, her nephew Declan Witikka, and many aunts and cousins. A memorial visitation and service will be held April 8th from 1 p.m. until 2 p.m. with the service commencing at 2 p.m. at Strang Funeral Chapel & Crematorium, 410 E Belvidere Road, Grayslake, IL.  For more information log onto www.strangfuneral.org or contact (847)223-8122.
To view slideshow click here: https://www.tributeslides.com/tributes/show/Q86ZYTWR35CRLQK2