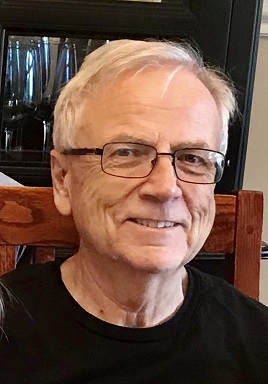 Hank J. Smit
Published December 31,2020
Obituary's Biography:
Hank (Hendrik) J. Smit 73 was born on May 30, 1947, in Arnhem, Netherlands, the youngest son of Johannes and Maria Smit (nee Vonk). In the years following World War II, and a time in Uganda, Africa, the family moved to the United States. They arrived in New York on June 23, 1956, and eventually settled in Elkhart, Indiana. Hank attended Elkhart High School, graduating in 1965. 
Hank became a United States citizen on February 6, 1967. That year, he enlisted in the United States Navy. After an honorable discharge, he traveled throughout Europe and Africa, spending time in Spain, Holland, and Morocco. Once back in the U.S., Hank entered into an apprenticeship and became a journeyman carpenter.
Hank met the love of his life, Susan, in 1974. After dating for some time, the pair packed up a pickup truck that had been converted into a camper and headed west, planning to make their way to Guatemala. They got as far as Yellowstone National Park and eloped in Jackson Hole in 1977. They fell in love with Montana, made their home in Helena, and raised their two daughters in the capital city. Hank, always forward-thinking, used his carpentry expertise to start his own business, Smit Solar Construction, building energy-efficient solar homes.
Hank, Susan, and the girls eventually made their way back to the Midwest, settling in the Chicagoland suburbs. Hank was an active member of Carpenters Local 250, holding the title of president of the union for many years. Through the union, Hank regularly volunteered with Habitat for Humanity, Dollars Against Diabetes, and various other labor and community organizations.
An engaged citizen, Hank was passionate about politics especially around progressive issues of labor, organizing and the environment. He spent time getting to know his local lawmakers and dedicated his time to organizing and supporting candidates and registering voters. Hank voted in every election, understanding the importance of all levels of governance.
  Hank was a loving father and was so proud of his daughters. He never missed a chance to see them in school activities, sporting events, and musical concerts and recitals.  From loving father, Hank seamlessly transitioned to a doting Opa. His five grandchildren brought him nothing but joy. He loved watching them grow and learn, playing cards and chess with them, working on woodworking projects for them, and seeing them play sports and other activities. He enjoyed traveling to visit his daughter and her family in New York, spending time outdoors, and just being together. Hank kept himself busy working on projects around the house (there wasn't anything he couldn't fix!), and he never missed an episode of Sunday Morning or Jeopardy! Coffee and a treat was an important daily event.
  Hank passed away in the early hours of December 30, surrounded by his loving family after a lengthy battle with cancer.
Hank was preceded in death by his mother and father, Maria and Johannes (Riet and Jo). He is survived by his wife of forty-three years, Susan; their two daughters, Alie (Jon) Stansbury of Spring Grove and Amie (Todd) Green of Brooklyn; and five grandchildren, Sophie Stansbury, James Green, Benjamin Stansbury, Maisie Stansbury, and Theodora (Teddy) Green; as well as his two older brothers, John and Rein. 
In lieu of flowers, please consider donating to or volunteering time with charities that serve the community and the environment, such as Habitat for Humanity, PADS, Northern Illinois Food Bank, or the Sierra Club. Honor Hank's memory by sharing a cold beer with a good friend (socially distanced, of course!), enjoying the beauty of nature and watching the birds, and using your voice to affect change by voting and staying informed.
A celebration of life event will be scheduled for sometime in 2021.