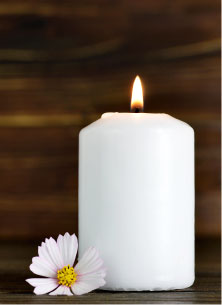 Floyd Cardosi
Published December 05,2016
Obituary's Biography:
On December 2nd, 2016,  Floyd James Cardosi (age 94) passed away due to complications from congestive heart failure.  He was preceded in death by his parents Joseph and Ethel (Madden), his wife Barbara (nee: Palmer), and two bothers and two sisters. He is survived by his son Joseph Jeffrey, daughter-in-law Michaelene (nee: Warner), and three grandchildren Gina, Bethany and Douglas.
Floyd served in the Army/Air Corps in WWII as a bombardier on B29 aircraft. He returned to his home town of Grove City, Ohio to run a highly successful cabinetmaking business. Floyd was a 32nd Degree Mason and was active supporting local youth baseball in the area.  He was an avid fisherman who fished throughout both the US and Canada with his life-long friend from Air Corps days. In later years, he moved to Saddlebrook Farms in Round Lake Park, IL to be near his son, daughter-in-law and grandchildren. Floyd was highly respected and loved by all those who had the good fortune to know him.
A memorial service will be held at Saddlebrook Farms in April 2nd, 2017 at 11:00am. Floyd's remains along with his wife Barbara's remains will be returned to a family burial plot at Sunset Cemetery in Galloway, OH for interment on their anniversary May 15th, 2017 at 11am.