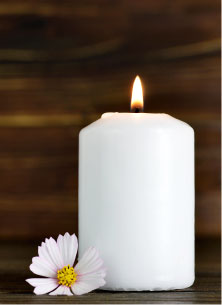 Ernst G. Land
Published January 17,2016
Obituary's Biography:
Ernst G. Land, 75, of Grayslake, passed away at Condell Advocate Hospital on January 15, 2016, with his family by his side. Ernst was born in Neiderdreisbach, Germany on January 16, 1940. After completing trade school, he moved to the United States in 1959 and settled in Lake Forest, IL. Ernst married Barbara (nee Zlotkowski) on April 20, 1963; they were married 52 years. Ernst worked as a master carpenter for Altounian Builders in Lake Forest for over 30 years and was an active member of the Carpenter's Union for over 50 years. His favorite saying was "measure twice, cut once". He had a great disdain for things that weren't level, square or flush. Ernst loved to laugh and enjoyed a good joke as well as good people. He enjoyed boating, fishing, golfing and spending time with family. Ernst came from a large family (he was one of 11 children), and family was the most important thing in his life. He adored his grandchildren and great granddaughter.
Ernst is survived by his wife, Barbara; his children, Linda (Robert) MacMillan of Libertyville; Kristina Martin of Lindenhust; Ernst C. of Palatine; Ruth (Dan) Tibus of Wauconda; grandchildren, Robert Jr., Nicholas, Meagan, Charles, Brandon, Patrick, Victoria, Jackson and Kaitlyn; great grandchild Isabella; sisters Helga, Irma and Elsa; brothers Kurt, Werner, Heinz, Eberhard; and many nieces and nephews. He was preceded in death by his father, Ernst; mother Lina; brothers Paul and Erich; and sister, Alma.  Friends of the family may visit on Thursday, January 21, 2016 from 6:00 p.m. until 8:00 p.m. at Strang Funeral Chapel & Crematorium, 410 East Belvidere Road, Grayslake, IL 60030.  The funeral service is scheduled for 8:00 p.m., Thursday, January 21, 2016 at the funeral chapel.  For information, please call 847-223-8122 or visit
www.strangfuneral.org
.