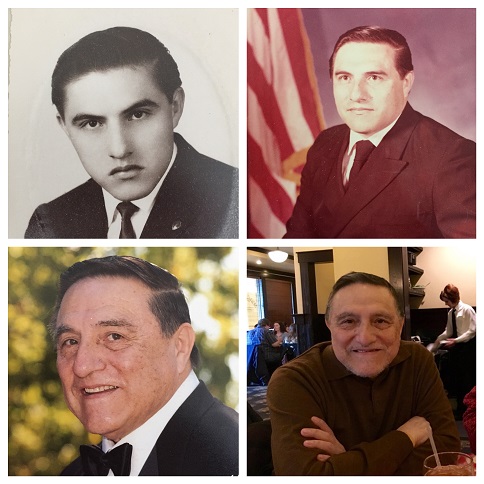 Dr. Nestor Gerardo Guzman, MD
Published January 25,2017
Obituary's Biography:
Dr. Nestor Gerardo Guzman MD FACS, "Gerardo", 76, passed away peacefully on Sunday, January 22nd, 2017 surrounded by loving family after a battle with cancer. A longtime resident of Wadsworth IL, he is survived by his loving wife of 48 years Eva "Ketty" (nee Dupuy-Thurpeauy). Devoted father of Gerardo (wife Claire), Natalia (husband Michael) and Greta. Proud grandfather "Dito" to Gabriella, Ryan, Nathan, Anna, Alexander and Megan.
Nestor was born in Piura, Peru to Rosa Espinosa de Guzman and Gerardo Guzman Talledo, one of 4 children. He is older brother to Rosa Guzman de Castillio, Flor de Maria Guzman de Guzman and Marco Guzman Espinosa. He grew up in Chiclayo, Peru; graduated with a medical degree from the San Fernando Medical School of San Marcos University and surgical residency at Cayetano Heredia University in Lima, Peru.
Nestor interned at Mount Sinai Chicago Medical School and did his residency in the US Veterans Administration and Ohio State University hospitals in Dayton, Ohio.  He was a Lieutenant Commander in the US Navy and Naval Reserve. Dr. Guzman provided Surgical and Family Practice services to the Lake County community from area hospitals (Advocate Condell, Northwestern Lake Forest, Vista Victory) and his Grayslake office for over 35 years. He contributed time, effort and medical services to the Open Door Clinic (HealthReach) in Mundelein and the Illinois Peruvian American Medical Society.
Nestor enjoyed traveling, tennis, swimming, volleyball and spending time with his extended Peruvian "family" on many summer Sundays.
"Gerardo" will be greatly missed by his family and many friends, especially missed will be his great sense of humor, making his friends and family laugh at all occasions.
Visitation will be held at Strang Funeral Chapel (410 East Belvidere Road, Grayslake, IL 60030) from 1-4 pm on Saturday, February 4th, with a Memorial service immediately following.  For more information please call (847) 223-8122 or log onto www.strangfuneral.org