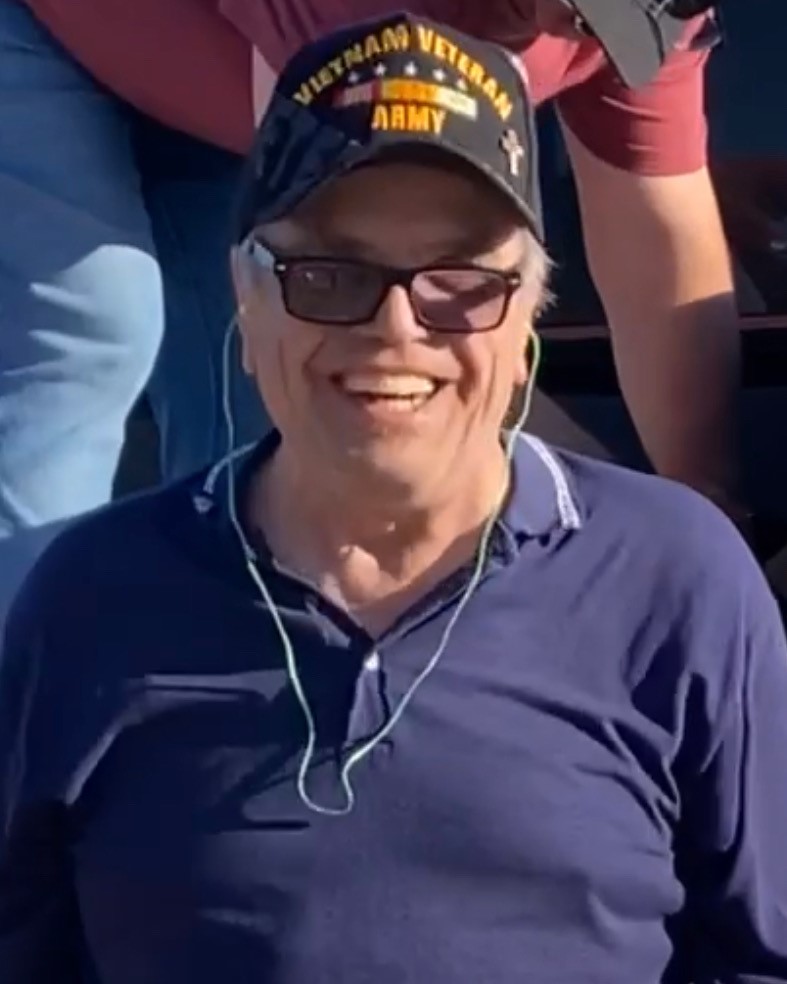 Douglas L. Danielson
Published August 21,2023
Obituary's Biography:
Douglas L. Danielson, 77, a resident of Winthrop Harbor, IL and formerly of Wildwood IL and Mesa Az, passed away Friday August 18, 2023. He was born April 1,1946 in Waukegan, IL to Delbert and Mildred Danielson. Doug enjoyed spending time with his family, gardening, fishing, stone crafting, watching old TV shows, and supporting the Chicago Sport Teams. He attended the College Church of the Nazarene via webcasting and was a former member of the Velda Rose Methodist Church. Doug served his country for 2 years during the Vietnam war as a SP4 "T" in the US Army Infantry. He was Honorably discharged on August 6th 1969 after dutifully serving overseas in Vietnam earning his decorations and achievements like National Defense Service Medal, Vietnam Service Medal, Vietnam Campaign Medal, Combat Infantry Badge, 2 Oversea Bars, and Marksman Badge with Rifle M-14 & M-16.
Doug is survived by his children Douglas (Michelle) Danielson and Sheryl Snow (Greg), His grandchildren Curtis, Douglas Jr, Dakota, Alyssa and Gabrielle, and his brothers Ron (Karolyn) Danielson, Gilbert (Jan) Danielson, and Mike Danielson and numerous nieces and nephews. He was preceded in death by his father Delbert, mother Mildred, loving wife Curtina, and brothers Gene & Jim. A visitation is scheduled for Saturday August 26, 2023 from 12:30pm until 2:00pm with a service commencing at 2:00pm at Strang Funeral Chapel & Crematorium 410 E. Belvidere Rd., Grayslake, IL 60030. The interment will be held privately. In lieu of flowers, memorial donations may be made to the Wounded Warrior Project or any Veteran Charity in his honor. For more information call (847)223-8122 or log onto www.strangfuneral.org.