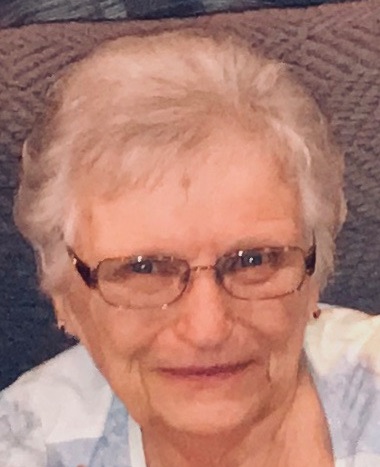 Dorothy Linda Groth
Published June 22,2018
Obituary's Biography:
Dorothy Linda Groth died peacefully at her home in Grayslake, IL on Friday, June 22, 2018 at the age of 83.  She was born on April 1, 1935 in Chicago, Il to Ted and Lillian Waller.  She graduated from Grayslake High School where she met her husband, Charles, and they married on May 29, 1954. Dorothy retired from Grayslake School District 46 in 1996.  She was an active member of the Grayslake Historical Society.  Dorothy was happiest when surrounded by family, especially grandchildren and great grandchildren.
Dorothy is survived by her husband of 64 years, Charles Groth; her children, Terri (Jim) Richardson of Grayslake, Marc (Sue) Groth of Eagle River, WI, John (Chris) Groth of Grayslake, Robbin (Scott Fenters) Groth of Grayslake, Lynn (Joe) Wells of Lake Villa, and Matt Groth of Grayslake; her grandchildren, Sarena Richardson, Tessa Richardson, John Richardson, Chris (Kristen) Groth, Brad (Meaghan) Groth, Erin (Erik Frentz) Gossman, Ana Gossman, Jaime (Brian) Lolmaugh, Jessica Kennedy, Joe (Ashley) Kennedy, Jenna (Stephen) Liles, Lisa (Mike Sinkovec) Wells, Carly Wells and Jordan Groth; her 19 great grandchildren; her sister, Margaret Curtis of Arkansas; and many nieces and nephews.  She is preceded in death by her son, Shane Groth; her parents, Ted and Lillian Waller; and her sisters, Mary McGinnis, Kathy Swedo, and Sue Holley.
A visitation is scheduled for Tuesday, June 26, 2018 from 4:00 pm until 8:00 pm at Strang Funeral Chapel & Crematorium, 410 E. Belvidere Road, Grayslake, IL 60030.  The funeral service will be on Wednesday, June 27, 2018 at 11:00 am, also at the funeral chapel.  Interment will follow at Avon Centre Cemetery.  In lieu of flowers, memorials may be made to the Grayslake Historical Society. For information, please call 847-223-8122 or go to www.strangfuneral.org.