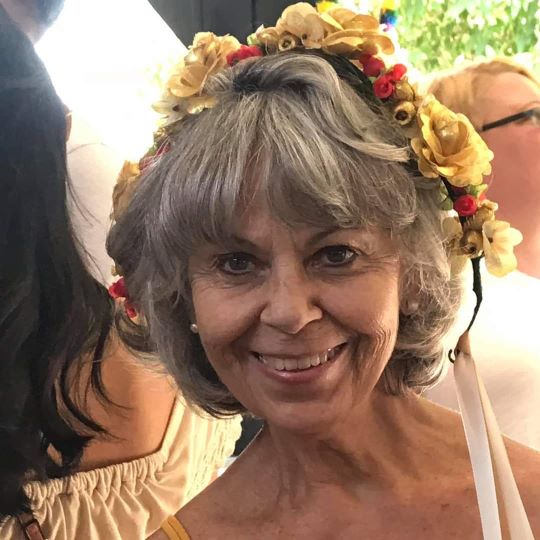 Donna L. Bahde
Published September 28,2023
Obituary's Biography:
Donna Lou Bahde, 75, passed away on September 26, 2023 in Libertyville, IL. Donna was born on April 7, 1948 in Grayslake to Orville and Cassie Andrews. Donna loved to travel especially RVing, she enjoyed the movies and was passionate about the Cubs and NASCAR. She loved to decorate her home with art, attending craft fairs and seeing new things.
Donna is survived by her children, Amy (Roger) Brown, Michael Bahde, and Jennifer (Christopher) Lutz; her grandchildren, Reese Brown, Stephani Bahde, Eryn (Patrick) Schulfer, Ethan Bilbrey, Zachary Bilbrey, and Matthew Bilbrey; her great grandchildren, Autumn and Willow Schulfer; her siblings, Steve (Renee) Andrews, Cathy (Mike Babicz) Landgren; brother-in-law, Brian Bahde; and many nieces and nephews. She was preceded in death by her husband, Bruce; her parents; and brother-in-law, Reed Ibrahim.
A visitation will be held at Strang Funeral Chapel, 410 E Belvidere Road, Grayslake, IL 60030 on Monday, October 2, 2023 from 10am until 12pm. Interment will be held at Avon Centre Cemetery in Grayslake, IL.
In lieu of flowers, please make a donation in Donna's name to https://dystonia-foundation.org/donate-other-ways/donate-online/ Please follow the following directions for the donation after you open the link: click "yes, please" to dedicate this donation to someone; then for dedication type, please click "In Memory Of"; then add Donna Bahde to the "Honoree Detail"; then choose if you would like to notify the family of your donation; and then enter the amount to be donated and select donate now. For more information, please call (847)223-8122 or visit www.StrangFuneral.org. 
To view slideshow click here: https://www.tributeslides.com/tributes/show/DRQ9PJR6X76FYFKS