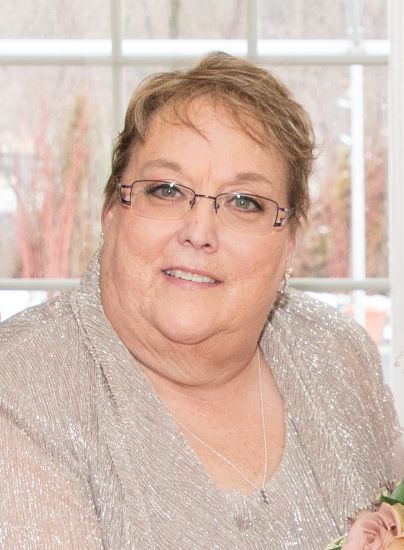 Debbie K. Harrington
Published February 10,2023
Obituary's Biography:
Debbie Kay Harrington November 28, 1956 – February 4, 2023
Debbie Kay Harrington, age 66, and beloved wife of James C. Harrington, both longtime residents of Round Lake, IL passed away February 4, 2023. The daughter of Donald and Kay Sauve of Bloomington, MN, Debbie graduated from Bloomington High School and later attended Normandale Community College.
Debbie first met her husband in 1974 while they were both working at the same White Castle restaurant. Her husband James enlisted in the United States Navy in 1976 and they were married on December 3, 1977. Being committed to her husband's career, Debbie left her home in Minnesota and supported her husband's military assignments in Virginia, Rhode Island, Minnesota and Washington, finally settling in Illinois. During her husband's distinguished career, Debbie gave birth to their three beautiful children, Michelle, Donald and Mary Kay. After the birth of their children, Debbie dedicated her life to being a mother and grandmother.
Debbie is best known for her devotion to family and providing care for children from families seeking a more traditional home environment. Her unconditional love resulted in Debbie being referred to as "Mom" by all those who knew her.
Debbie is survived by her husband, James and their three children, Michelle Harrington, Donald Harrington, and Mary Kay & Husband Mario Lopez as well as her grandchildren, Jason Kyle Harrington, Triston Harrington, Preston Moland and Gavin Lopez. She is also survived by Steven Wilson, her father and mother, Donald and Kay Sauve, her twin brother Donald Sauve Jr., her sister, Lori & Husband Michael Edwards and her sister Stacy Wilson, and many cousins, nieces, and nephews.
Visitation will be held at Strang Funeral Chapel & Crematorium, 410 East Belvidere Rd, Grayslake, IL 60030 on Sunday, February 12, 2023 from 2 – 6 pm followed by a funeral service at Saint Gilbert Catholic Church, 301 East Belvidere Road, Grayslake, Illinois 60030 on Monday, February 13, 2023 at 10 am with a brief viewing at 9 am at the church. Committal will follow at Ascension Cemetery, 1920 Buckley Road, Libertyville, IL 60048
Donations to offset the cost of funeral expenses would be greatly appreciated by the family and can be sent to: James Harrington,1940 Municipal Way #1122, Round Lake, IL 60073
Go Fund Me Info:https://www.gofundme.com/offset-overwhelming-funeral-expenses
To view live stream of mass: https://youtube.com/channel/UCMP0PFhS_wyXxgsTzbPEEyw
To view slideshow: https://www.tributeslides.com/tributes/show/WL8TM836PMC2MN47