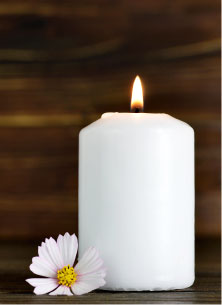 Dawn Marie Kaad
Published November 04,2016
Obituary's Biography:
Dawn Marie (Hathaway) Kaad of Wheaton, IL passed away early Wednesday, November 2nd.  She died knowing the fact that the Cubs were about to win the World Series that night and having full faith that Hillary Clinton was going to be the first female president of the United States on Nov 8th.  She was known for loving whole heartedly and accepting and embracing everyone she'd meet into her life. She had a great love for the holidays and bringing her family together. 
Her family and friends meant the world to her.  Her husband of 49 years, James Kaad, her children Chris Kaad, Amy (Kevin) Wagner , and Stacy (Chris) Hoffmann, and her beloved friend Jan will miss her presence dearly.  Her grandchildren Nick, Ryan, Jack, Cate, Ella, Madeline, and Emily made her so proud. They all know how lucky they were to be loved by her.  She is survived by her mother, Micki Kampf, her brother Rick (Nancy) Hathaway, Casey (Kim) Hathaway, Audrey Davis, and brother-in-law, John (Mary) Kaad, her nieces and nephews and all of the Wheaton "adopted grandchildren" she loved along the way.  She is preceded in death by her father, Buell Hathaway and stepmother Edith, and her father and mother-in-law, George and Catherine Kaad.      
In lieu of flowers, memorial donations may be made to the Midwest Shelter for Homeless Veterans at helpaveteran.org/donate or mail to MSHV, Inc. 433 S. Carlton Avenue Wheaton, IL 60187
There will be a small gathering of close family and friends on November 12th, between 1:00-4:00 at Stacy Hoffmann's house in Gurnee, IL.  
As she would often say, "Go Bulls, Go Bears, Go Cubs!"