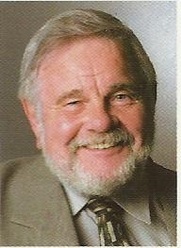 David P. Schippers, Jr.
Published September 29,2018
Obituary's Biography:
David Phillip Schippers, Jr., age 88, a resident of Grayslake, passed away on Friday, September 28, 2018 at his home. He was born on November 4, 1929. David was an attorney for 59 years, a member of St. Gilbert Catholic Church and a life long White Sox fan. David is survived by his devoted wife, Jacquelin, of 66 years. He is further survived by his 10 children, Kate Schippers (Michael Batka), David Schippers III ( Pat Connor), Tiyi Schippers (David Bunce), Ann Schippers Winter (Bob Winter), Colleen Schippers Margolis (Lou Margolis), Hon. Thomas Schippers (Carol), Kevin Schippers (Beth), Dr. Mimi Schippers ( Robert Scott Bullock, Marc Pagani), Patrick Schippers (Trisha), Peter Schippers (Dr. Laura Taylor); 26 grandchildren; and 29 great grandchildren. A visitation is scheduled for Monday, October 1, 2018 from 4:00pm until 8:00pm at Strang Funeral Chapel & Crematorium 410 E. Belvidere Rd. Grayslake, IL 60030. A funeral mass is scheduled for Tuesday, October 2, 2018 at 11:00am at St. Gilbert Catholic Church, 301 E. Belvidere Rd., Grayslake, IL 60030. Interment will be held at Wascott Cemetery, in Wascott, WI. For more information on services, call (847) 223-8122 or log onto www.strangfuneral.org.