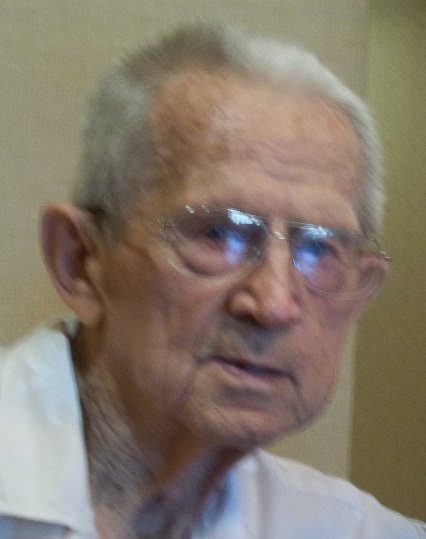 Daniel Moline
Published November 02,2014
Obituary's Biography:
Daniel Moline, 89, of Gages Lake, IL died peacefully at home on the evening of October 23, 2014. At the time of his death, he was in the company of several family members and one very dear friend. Dan was born in the town of New England, North Dakota and spent his early life working on farms in North Dakota and northern Illinois. In 1943 he entered the US Army and proudly served in the European theater during WW II. After the war, Dan returned to the Waukegan area and worked as a maintenance technician in local industry. In 1948, Dan met and married Gladys Shumaker of Zion, IL and together they raised their family in North Chicago, Waukegan, Gurnee, and Gages Lake . During their early years of marriage, Dan built two separate homes for the family while working his regular job. Dan retired from Abbott Laboratories in 1981 and continued to operate a small appliance renovation and repair business he had started while still working at Abbott. As an early recycler, Dan returned hundreds of appliances to service that were otherwise destined for the scrap heap. After Gladys died unexpectedly in 1988, Dan also spent time in California helping his son build a custom home. In 1991, Dan met and married Joanne Bargren of Kenosha, WI. They spent 23 wonderful years together. Dan was a member of the American Legion and the Veterans of Foreign Wars. Dan was a mechanical wizard whose knowledge and skills belied his limited formal education. He was a carpenter, electrician, plumber, mechanic home builder and remodeler, appliance repair expert, inventor, tinkerer, and a teacher of those skills to anyone who wanted to learn how to "do-it-yourself". In his spare time, Dan was an avid fisherman. He loved taking his extended family to the piers on Lake Michigan to fish for perch and all who fished those waters soon learned the accuracy of Dan's adage that "when the wind's from the west, the fishing is the best". He looked forward each summer to the family fishing trips to northern Wisconsin where the catch was always plentiful. In his later years, Dan was able to fish the waters of Missouri, Canada, and the Pacific coast of California, Washington, and Oregon and enjoyed amazing success in these waters as well. Dan was a loving brother, husband, father, grandfather, great-grandfather, uncle, cousin, and friend. Those who spent time with him over the years recognized him as a truly kind individual. He will be fondly remembered and truly missed by those who had the privilege of sharing their life with him.
Dan is survived by his wife of 23 years, Joanne (nee: Bargren), his children Loren (Veda) of Centralia, WA, Gale (Kris) of Briones, CA, Stephen of Chicago, IL, and Cheryl of Waukegan, IL, his grandchildren Jason Moline of Aberdeen, WA, Melissa Moline of Olympia, WA, and Shaun Moline of Aberdeen, WA, his 8 great-grandchildren, and his siblings Delma Kozlowski of DeKalb, IL, Selma Zastrow of Wausau, WI, and Rosella Garbbert of Sycamore, IL. He was preceded in death by his parents Carl and Ida Moline, his brother Therman Anderson, his sisters Doris and Lorena, and his first wife Gladys (nee: Shumaker).
A memorial visitation is scheduled for Thursday December 11, 2014 from 10:00am until 11:00am with a memorial service to commence at 11:00am at Shepherd of the Lakes Lutheran Church 285 E. Washington St. Grayslake, IL.  An inurnment will be privately held on Friday December 12, 2014 at Mount Olivet Cemetery in Zion, IL. In lieu of flowers donations may be made to the family for chosen charities.